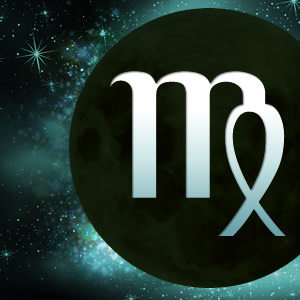 Libra (Sept. 23 - Oct. 22)
What you do out of sight of others can have a dramatically positive effect on your life. This New Moon falls in your private 12th House where behind-the-scenes work prepares you for your next big move. New spiritual practices are desirable, especially if they involve pleasurable activities like spending time in nature or when they're connected with the arts.
Scorpio (Oct. 23 - Nov. 21)
Friends and colleagues are associated with this New Moon in your 11th House of Groups. This is your opportunity to make some favorable connections and to untangle knots in old alliances. When you focus on the tasks at hand, rather than bogging down in emotions, you can become a much more effective member of a team or organization.
Sagittarius (Nov. 22 - Dec. 21)
This pragmatic New Moon lands in your 10th House of Career and Public Responsibilities. It's useful for being recognized as a leader as long as you are able to manage minor details with skill and attentiveness. You may feel constrained by your duties, but concentrating on one task at a time will demonstrate higher degrees of skill.
Capricorn (Dec. 22 - Jan. 19)
The efficient Virgo New Moon in your 9th House of Higher Mind and Travel can create opportunities in faraway places or through educational institutions. Specializing in a specific area of activity or learning will sharpen your thinking and establish your expertise. Mastering a single skill is worth more now than being OK at many different ones.
Aquarius (Jan. 20 - Feb. 18)
There may be some knotty details to work out with close personal or professional partners as this New Moon is in your 8th House of Deep Sharing. Yet the presence of attractive Venus suggests that the rewards for ironing out your differences will be worth the effort. Giving up a little freedom now can build alliances that will prove more rewarding later.
Pisces (Feb. 19 - March 20)
Working on the complex little issues in relationships may not be your favorite task but is what this New Moon has to offer. It occurs in your 7th House of Partners where you may feel more critical of others or overly analyzed by someone else. Attention to specific issues can resolve one problem at a time and lead to more effective alliances.
Take a closer look at your life now with a Tree of Life Tarot Reading from Tarot.com!