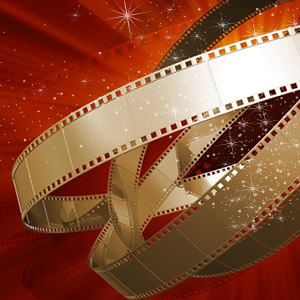 It's not a rumor. Arnold has a love child! Just a week after Arnold Schwarzenegger and Maria Shriver announced their separation, news of Schwarzenegger's secret love child is shocking the world.
Or is it really that shocking? It should be -- after all Schwarzennegger and Shriver were married for 25 years. But Schwarzenneger has been accused of bad behavior for years, most notably in 2003 when the Los Angeles Times reported accusations that he had a history of groping women. Shriver stood by her man then, but she finally moved out after discovering he fathered a child with a household staff member and hid the secret for 10 years.
A week ago news reports said the couple was living apart and working on the future of their relationship. But now that his betrayal has been made public, it's hard to image a future for the relationship. Let's look to Astrology for clues to Arnold and Maria's compatibility. Will the couple divorce, or will Arnold be back?
Fact is, while they come from very different backgrounds, Schwarzenegger, a Leo with a Capricorn Moon (born July 30, 1947 in Thal, Austria), and Shriver, a Scorpio with a Leo Moon (born Nov. 6, 1955 in Chicago, Ill.) overall are a great love match.
Just looking at their Sun signs on the surface, Leo men and Scorpio women are a natural for romance. And while their Moon signs, which rule the emotions, are not as compatible (Cap is understated while Leo loves drama), it's still obvious from the length of their relationship and their four children together that the couple has been mostly happy.
So what led to all the problems and lies?
A look at Arnold Schwarzenneger and Maria Shriver's birth charts shows many positive aspects, most notably a conjunction between his Sun and her Uranus placements. This indicates that she would make his life more exciting and enriched, but also shows (somewhat surprisingly) that she is the partner more in need of freedom than he.
Many other positive trines in their charts show a natural attraction and an intuitive understanding of one another, but there are definitely some negative placements to explain the current rift.
A Sun-Saturn square shows Schwarzenneger may be too harsh and rigid for Shriver long term, and a Sun-Pluto square indicates Schwarzenneger may even try to change Shriver – and she ain't having it.
Shriver's action planet Mars is in the very balanced sign of Libra, which has likely helped keep the peace for years, but it looks to us this relationship may have run its course.
In other words, the marriage will likely be terminated.
If you like what you see on DailyHoroscope.com, please consider following us on Facebook and Twitter