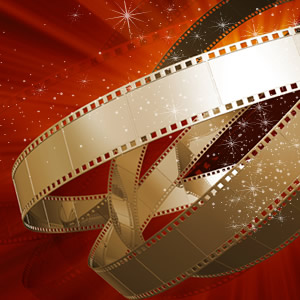 Hey, did ya hear there's a Royal Wedding this week? Just kidding. We know you're hip to the hype. But what you may not know is how Astrology will affect Prince William and Kate Middleton's Royal Wedding on Friday, April 29.
Our master astrologers have already determined that Will and Kate are bloody compatible, so now we're taking a look at the Astrology of the Royal Wedding day. We've got good news! From a harmonious cosmic hookup at the moment of the nuptials to a hot wedding night transit, here are five reasons to celebrate the Astrology of the Royal Wedding:
Mercury Is Direct
Mercury went direct on April 23 after three weeks of retrograde mischief, which always causes problems with communication and travel -- NOT a good thing if you're planning the biggest wedding of all time. Mercury always takes a while to get back up to speed once it turns direct, and fortunately it will be moving ahead smoothly just in time for the Royal Wedding. This means all the details will fall into place, so we don't expect anything to interfere with this enchanting extravaganza.
The Moon is in Pisces
A dreamy Pisces Moon will oversee the Royal Wedding, which takes place at 11 a.m. in the UK (or 3 a.m. PDT here at DH headquarters). This spiritual Moon is all about believing in your dreams and turning fantasies into reality. Ok, if this fairytale wedding isn't the stuff of dreams come true, we don't know what is!
Moon Into Aries
The Moon later shifts from dreamy Pisces into energetic Aries as the wedding day winds down. This excitable Moon will join love planet Venus, also in Aries, to electrify emotional and physical passion. In other words, the wedding night is going to be HOT HOT HOT.
Aries Moon conjunct Uranus
Whew, Will and Kate's wedding escaped this slightly unsettling conjunction by just a few hours. If the impulsive Aries Moon were conjunct Uranus at the time of the wedding, someone could get cold feet at the last minute. But fortunately this shocking transit takes place around midnight in the U.K., so the newlywed royals can actually benefit from the impulsive energy. They may both feel a little keyed up and impatient to do something exciting and new -- and now they can do it together. Like beginning a new life as the most celebrated couple in the world!
Astro-Sync™ Gives a Green Light
All the key compatibility factors between Will and Kate are harmonious at the time of wedding! Using data from Will and Kate's birth charts (Prince William was born June 21, 1982 and Kate was born January 9, 1982), we ran an AstroSync Compatibility Report on Will and Kate. We learned that Mercury, the planet of communication, and Venus, the love planet, form harmonious aspects for the bride and groom throughout the wedding day, which amounts to a cosmic love connection for the royal pair this day -- and hopefully happily ever after.
Now that you know it's going to be a smashing success, are you excited to watch the Royal Wedding?
If you like what you see on DailyHoroscope.com, please consider following us on Facebook and Twitter.