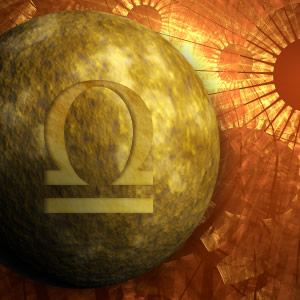 The communication planet Mercury moves into the sociable Air sign of Libra on September 29, 2017. Bright-eyed Mercury sees both sides of any question in this fair-minded sign.Thinking benefits from refined clarity and communication skills with this air element, inviting new connections.
Libra is about building bridges and overcoming differences. It recognizes that there is more than one side to any question and seeks to harmonize opposing points of view. Diplomacy, then, is likely to be featured at this time, both in the larger public arena and in our personal lives.
Overall, Mercury in Libra can soften speech to ensure peaceful relationships. It's necessary at times to bring down the noise level so that both sides can be heard. This is, therefore, a good time to heal wounds caused by misunderstandings or different views of reality.
The challenge of this period is that the tendency for being nice can sometimes overwhelm the necessity of being truthful. Being kind then becomes a barrier to real communication. Ideally, we can recognize (in Libra's well-balanced manner) that there are many ways to connect with one another, and that agreement is not the only one. Expressing opposing points of view with respect and openness is a terrific way to strengthen any relationship. It is about being fair enough to yourself and others to both listen and be heard.