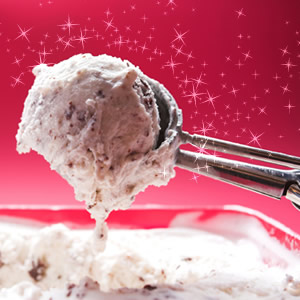 Can we all agree? Anxiety is the worst. That dreadfully uneasy and shaky panic that can overtake us any time we hear bad news, fight with a loved one or . . . when Saturn is seqsuiquadrate Neptune, as it is this Wednesday, August 24.
Even the word "seqsuiquadrate" is giving us an anxiety attack. That's because the current cosmic lineup of the Sun and Venus in seriously critical Virgo, the Moon moving into emotional Cancer and Saturn's harsh aspect to Neptune is putting us to the test.
If you're feeling a bit of a spiritual crisis today, rest assured it will pass -- and that it will also ultimately serve to help us clear the clutter in our lives and focus on what's truly important.
Much of the anxiety from Saturn's worrisome sesqui-square with Neptune today comes by way of feeling confused about what we want vs. what we have. We may begin to realize some of our expectations have been unrealistic, and it could result in a little crisis of faith.
So what should you do? This is a good day to stockpile some feel-good supplies. Gather up a big pile of whatever it is that makes you feel better -- ice cream, puppies, cute shoes, Xanax or whathaveyou. Then get ready to attack anxiety back.
Fortunately, things will ease up a little with tomorrow's Venus-Pluto trine (which is almost as effective as Xanax), and as we get closer to Mercury turning direct on Friday.
In the meantime, grab your ice cream scooper and wield it as an anxiety weapon.
Get more insight and advice about today with a Daily Reflection Tarot Reading from Tarot.com.