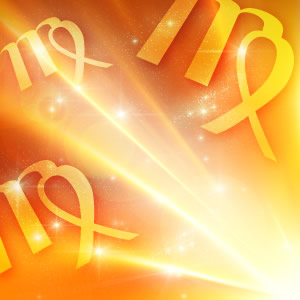 Virgo is bombarding us with its presence this month! We're just wrapping up what has seemingly been a painful Mercury Retrograde in Virgo and Leo. The Sun is currently in Virgo, and so is love planet Venus. There was a New Moon in Virgo on August 28. And Mercury will move into Virgo on September 9. What do you want from us, Virgo?!? And how can we take your influence and turn it into something that can actually, you know … help us?!?
It's all in a day's work
Each month, the Sun enters a new sign, and each sign has its own set of traits that influence the way in which we live. For example, when the Sun's in Leo, creative expression is explored throughout the month. When the Sun's in Libra, it's all about balance in relationships. This month, the Sun is in Virgo -- so rather than the spotlight shining on aspects of creative expression, or love, it shines upon our daily routines.
Sounds pretty mundane, right? Surely not as exciting as romance or imagination!
But Virgo's influence is a big one, in fact, because it revolves around the way we live -- from what seems like the tiniest details (like how often we brush our teeth during the day) to how we get up and go to work in order to bring home the bacon. From the time we wake up to the time we go to sleep, we all have a set of routines and habits completely unique to each of us, and those routines and habits make us who we are!
Ask yourself…
Here are some BIG questions to ask yourself as we delve deep in Virgo's grip of health, habits and service:
Are you doing all you can to provide a healthy, happy lifestyle for yourself?
Do you feel good about your body and how you treat it?
Is your current job meant for fulfillment, or simply paychecks?
Are you being efficient and resourceful at work?
Do you consider yourself a sensible person, or could you incorporate a more practical approach to your thinking?
How would you rate your level of "service" to others? Do you do the "little things" like opening doors for people, helping others who ask for directions or at least one small good deed per day?
Make way for love
It's extremely fitting that we focus on such practicalities before the Sun moves into Libra on September 23. This way, we can clear out any clutter in our daily habits -- the things we need in our everyday lives to stay happy and sane -- and get to know ourselves a little bit better before moving on to the sign of partnerships.
Because in order for us to be happy with someone else, we first have to be happy with ourselves and comfortable with how we choose to live. If we get in the habit of at least reminding ourselves of that, Virgo will be quite satisfied.
Get more insight and advice with a Celtic Cross Tarot Reading from Tarot.com!