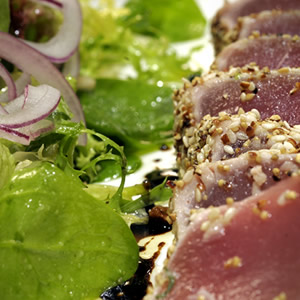 Now that the Sun is in Sagittarius, it's the final month of fall and and time to start preparing for winter! Sagittarius rules travel and religion, and represents freedom.
It is highly appropriate Thanksgiving falls during Sagittarius Sun time, as it celebrates the culmination of the ultimate travel to unknown territory by people seeking freedom -- freedom to fulfill their religious beliefs without fear of retribution. And, of course, it's a time of feasting, giving thanks and gathering with friends and family.
While Sagittarius natives are somewhat nomadic, filled with wanderlust for the latest thrilling adventure, they are also loyal beyond measure. Give Sag the freedom to pursue their quests, and they will always find their way back home for holidays and family events. Besides, you can't keep these friendly, fun-loving creatures away from a good party. They are sure to keep everyone entertained with that great sense of humor!
As you start planning your guest list for Thanksgiving, be sure to invite all your Sagittarian relatives and friends to add some excitement. And all you Sags out there, wrap up your travels and head on home to your loved ones. Prepare to celebrate the ending of the autumnal season as the leaves continue changing to beautiful hues of yellow, orange and red.
Sagittarius rules the liver and its healthy functioning. All signs can benefit from eating foods that support the liver, but for Sagittarius natives it is crucial. These chosen foods and recipes will give Sagittarians a boost, but they are also great for Holiday entertaining or a family dinner as the days grow progressively shorter and the evenings are cooler.
Brussels Sprouts
These tiny globes, which resemble miniature cabbages, are loaded with antioxidants, including Vitamins C and K, minerals and a series of compounds that detoxify the body and protect the body against cancer -- especially cancers that can attack the liver. This is one vegetable Sagittarius and others desiring liver protection should include in their diets. Brussels sprouts can be an acquired taste, but one that is well worth developing. Experiment with different recipes to find one you love and your liver will love you for it!
Roasted Brussels Sprouts with Pork Belly
Serves 6
If you think you don't like Brussels sprouts, you haven't had them roasted!
1 pound Brussels sprouts
2 tablespoons olive oil
Sea salt to taste
4 ounces pork belly, cut into small pieces
1 shallot, minced
1 tablespoon lemon juice
1 tablespoon maple syrup
1. Preheat oven to 400º.2. Rinse Brussels sprouts with cold water and remove brown or loose leaves. Toss with olive oil and salt, and spread evenly on large sheet pan. Roast for 30 minutes or until golden brown. Remove from oven and set aside.
3. Heat medium sauté pan over medium-high heat and add pork belly, browning and stirring constantly. Add shallots to pan and continue stirring for 2-3 minutes. Add Brussels sprouts to pan and continue stirring all ingredients for 2 minutes.
Deglaze pan with lemon juice and maple syrup and mix all ingredients together. Remove from heat and serve immediately, spooning pork belly over the Brussels sprouts.
Cloves
Cloves are used in recipes made time of year, such as gingerbread, gingerbread men, mulled wines and many desserts served at Thanksgiving. But cloves also have medicinal purposes with anti-inflammatory, anti-viral, anti-bacterial and anti-septic benefits. For centuries ladies carried pomander balls in a handkerchief to sniff when encountering unpleasant aromas and as a protection against diseases. One of the most common pomanders is made by studding an orange with cloves. During this time of year at Holiday parties, celebrations and the occasional over-imbibing, Sagittarius will especially benefit from the protection cloves provide the liver. It may behoove Sag natives to indulge in Apple Cider Punch, a Brown Betty, Hot Buttered Rum, or Hot Apple Brandy, all of which contain cloves, to ensure a healthy liver during this holiday season.
Spiced Port Poached Pears
Serves 4
Cloves add just the right amount of spice to this delicious dessert!
1 cup Port
1/4 cup honey
3/4 cup fresh squeezed orange juice
1 cinnamon stick
1 vanilla bean, split, and seeded
3 cloves
8 firm seckel pears, peeled, cored, and halved
1 pint vanilla ice cream
Your favorite chocolate sauce (My favorite is Fran's Dark Chocolate Sauce)1. Mix all the ingredients, except for the pears, in a heavy bottomed pot. Add pears and make sure all are evenly covered. Bring to a low boil. Reduce heat and simmer for 15 minutes. Do not over-cook. Let cool in liquid.
2. Transfer pears to container and refrigerate. You can store for up to five days. Allow pears to come to room temperature before serving.
3. Place one scoop of ice cream in each bowl and spoon pears with liquid over ice cream. Drizzle with warm chocolate sauce and serve.
Tuna
Tuna is high in Omega-3 fatty acids that have anti-inflammatory properties and selenium, which acts as a powerful antioxidant with detox benefits. Both elements are highly beneficial for the Sagittarius liver and for any other sign needing special protection. Another property of Omega-3 protects against sunburn. Now what does that have to do with Sagittarius, you may ask? As the great travelers and adventure-seekers of the zodiac, they are so eager to reach the highest mountain top or trek across the hottest desert; they most likely will forget their sunscreen.
Cannellini Bean Salad with Seared Ahi Tuna
Serves 4
This is a salad to win the heart of any Sagittarius!
2 - 15 ounce cans cannellini beans, drained and rinsed
2 vine ripened tomatoes, washed, seeded and diced
1 half red onion, minced
juice and zest of one lemon
1/4 cup Italian parsley, chopped
1/4 cup extra virgin olive oil
salt to taste
1/2 cup French feta cheese crumbled
1/2 pound baby arugula
2 tablespoons Seafood Magic
4-5 ounce Ahi tuna steaks
1 lemon, cut in four wedges
1. Mix beans, tomato, red onion and parsley together in a medium size bowl. Add the lemon juice, lemon zest and olive oil and toss together. Season with salt to taste, and mix in feta cheese. Cover and refrigerate for up to an hour.
2. Season Ahi steaks with Seafood Magic seasoning. Heat a heavy bottomed pan over medium-high heat until pan is hot. Add the steaks to the pan and sear on each side for thirty seconds. If you prefer your tuna medium or well you need to cook longer on each side. I recommend rare for good quality tuna. Remove tuna from pan and set aside.
3. Divide arugula on to four plates and spoon bean mixture over the arugula. Place one tuna steak on each plate and garnish with lemon. Serve immediately.