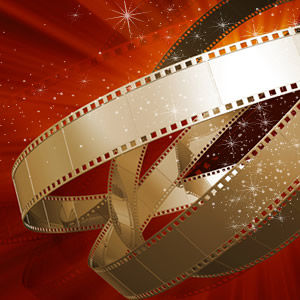 Let's face it, 2010 was one crazy year. From the good, the bad and the just plain weird, let's look back at the planetary influences that contributed to the biggest headlines of 2010.
January 12: Earthquake Hits Haiti
At the time of the monstrous earthquake that affected millions, there was an alignment of 11 planets across Capricorn (a sign many astrologers connect with earthquakes) and Aquarius, putting enormous gravitational stress on the Earth. The Moon was separating from a square to Uranus and a sextile to Neptune; both planets also are associated with earthquakes. And most notably, Saturn is near the cusp of the 4th House of Foundation, forming squares to Pluto and Mercury in earthy Capricorn. With such strong cosmic stress indicators, many astrologers believe the quake almost could have been predicted in advance.
February 12: Tragedy Strikes Vancouver Winter Olympics
The accidental death of 21-year-old Georgian Olympic luger Nodar Kumaritashvili casted a dark cloud over the 2010 Olympic Games, and it's almost as shocking to learn that Jupiter was in the midst of a "Fingers of Fate" aspect with Pluto and Mars that began February 9. This roughly 4-day period is a sensitive time when things can go wrong. Fortunately, track builders for the sport have announced they are paying more attention to the needs of these athletes.
March 18: Sandra Bullock Becomes America's Sweetheart
When the Sandra Bullock-Jesse James cheating scandal broke and shined the spotlight on James' affairs with multiple women, Bullock was experiencing a Uranus square Ascendant -- something that only happens once every 42 years and is indicative of sudden separations. But she seemingly bounced back, adopted a new baby boy from New Orleans and cemented her place as a strong and successful woman in Hollywood.
April 20: BP Oil Rig Explodes Off Louisiana Gulf Coast
The Deepwater Horizon oil spill (also known as the BP oil spill), which flowed into the Gulf of Mexico for three months in 2010, is the largest accidental marine oil spill in the history of the petroleum industry. At the time, Uranus was in Pisces opposing Saturn in Virgo. Neptune was inconjunct with Saturn. Jupiter was in Pisces near Uranus. And Pluto was in Capricorn in a square to both Uranus and Saturn. Many astrologers view this as an almost literal explanation of what happened: Uranus can be explosive, especially when in negative alignments with other planets, and Pisces is the sign of oil and the sea.
May 8: Betty White Hosts Saturday Night Live, Thanks To Facebook
White became the oldest person to host Saturday Night Live, for which she also received a Primetime Emmy Award. Her appearance was spurred by a grassroots campaign on Facebook called "Betty White to Host SNL (Please)," which started in January and had gained almost 500,000 members when NBC confirmed White as a host! Perhaps her second surge of fame was due to her impending third Saturn Return, representing a new height in one's framework and an achievement all in itself. Go Betty!