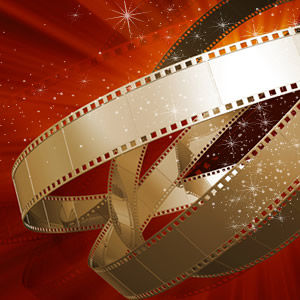 June 3: Joran Van Der Sloot Is Arrested
Exactly five years after the unsolved death of Natalie Holloway, who was vacationing in Aruba when she disappeared, suspect Joran Van Der Sloot was indicted for the robbery and murder of another young woman in Peru on May 30. In early June he confessed to murdering Holloway as well, finally putting an end to the tragic mystery. On June 3, the day Van Der Sloot was apprehended by the police, there was a Mars-Neptune alignment that fired up the police authorities' passion for their case and boosted the energy that brought this murderer to justice.
July 1: Floods Begin Hitting Pakistan
Devastating floods followed monsoon rains in more than five of Pakistan's regions, affecting billions. Throughout July, intense energy built culminated in a rare Cardinal T-Square on July 30 that combined the energies of Jupiter, Saturn in Libra, Uranus, Pluto and Mars in Libra. Then, a Grand Cross in early August took place in the Cardinal signs with most of the same players, plus the Moon in Cancer and Venus and Mars. These tense astrological configurations can manifest negative energy, chaos and fundamental transformation.
August 9: Feisty Jet Blue Attendant Becomes Celebrity
Steven Slater became an overnight sensation when news broke that he had, in so many words, a mental breakdown during a flight from Pittsburgh to New York City that ended with Slater cursing out a passenger over the intercom, deploying the emergency exit and leaving the plane and his job all at once. It just happened to be the same day as a highly dramatic New Moon in bold Leo, and a Venus-Pluto aspect that encourages inner awareness to surface -- perhaps Slater experienced an epiphany on board?
September 14: U.S. Hiker Held Captive In Iran Is Released
On July 31, 2009 three American social justice workers were hiking in Iraqi Kurdistan when they were captured and held captive by Iranian authorities. After over a year in prison, 32 year-old Sarah Shourd was released as Pluto turned direct after five months in retrograde motion. The energy created by Pluto Direct lifts dark shadows of doubt and uncertainty and provides a catalyst for major change and transformation.
October 12: Chilean Minors Are Rescued
For 69 days, 33 miners were trapped underground in Chile, and the whole world was watching on October 12 when they were finally rescued and dubbed heroes of the new millennium. That day, the Moon was square Uranus, and there was also a Venus-Uranus alignment. Uranus is the planet of freedom, and if there was ever a theme for the minors' rescue, it's just that. Perhaps it was this same liberty-loving energy that helped these brave men survive.
November 8: Conan O'Brien Returns to Late Night TV
After ditching and being ditched by NBC, Conan O'Brien gained even more fans with his sense of heart humor regarding the big network debacle of '10. He made his triumphant return to late night television on TBS, the same day of an optimistic Moon square Jupiter alignment that inspired hope, happiness and an "anything is possible" approach to life, thanks to Jupiter's ruling sign, Sagittarius; exactly the right attitude that enabled Conan to soldier on as a comedic pioneer.