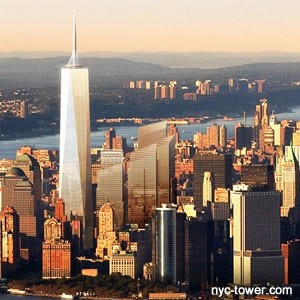 As the world commemorates the anniversary of 9/11, media outlets (including Dailyhoroscope.com) are seeking respectful ways to cover the solemn occasion without exploiting a tragedy. And from our own astro-news perspective here at DH, we have discovered something we feel Astrology and the Federal Emergency Management Association (FEMA) have in common: The importance of being prepared.
September is "National Preparedness Month," so it occurs to us this is also a good time to reflect on the fact that Astrology is perhaps the ultimate tool at our disposal when it comes to gaining insight we can use to plan, prepare and succeed every day.
From that point of view, reading your daily horoscope is as important as preparing your home or workplace for an emergency. Astrology offers a map of the daily, monthly and yearly cosmic energy that we can use to better navigate the unknown and prepare for what may be in store, however challenging.
That, of course, begs the question, were astrologers prepared for 9/11? It's always easier to look back after an event happened and find cosmic correlations, of course. Most notably, Saturn and Pluto were coming into opposition on September 11, 2001 -- a transit that points to serious drama and momentous events. But the Saturn-Pluto opposition also signaled deeper issues than the events of that day, according to our Master Astrologer Jeff Jawer.
"Some astrologers did predict the event -- at least a major attack or something like it that day," Jawer said. "Robert Zoller was the most on target. Few astrologers want to predict disaster in specific terms, though, so even a psychic flash of what was coming was unlikely to be written about since the fear is that saying it aloud would make it so."
But really, whether or not anyone predicted the exact events of that terrible day is not the point. The point is to be mindful and aware of what's happening in the world around you, take the lessons given and focus on a building a better future.
Jawer points out that Astrology can help us learn to act almost like first responders -- you know, those brave souls who are trained to remain calm in the face of a crisis. "Perhaps what we have to learn from the day's heroes is that preparation and developing our skills gives us the clarity to deal with crises as well as the ability to maximize opportunities."
Today, we are still in a process of rebuilding -- both literally and figuratively. Construction on the Freedom Tower in New York City will be completed in 2013, and from an astrological perspective we are in a period of transition that involves rebuilding, too.
Right now we are in a time of dramatic shifts as Uranus and Pluto move closer to their series of exact 90-degree squares from 2012-2015, and it's possible we will experience more unexpected events or crises. But during this time we can also prepare ourselves to meet any challenges by remembering that every crisis, astrological or not, has a silver lining of transformational potential.
"Metaphysically, every experience is about learning to grow," Jawer said. "Perhaps especially the tragic ones."