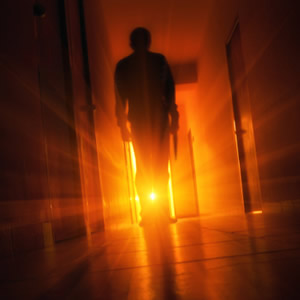 Halloween ghosts and goblins are pretty scary, but not as much as real life criminals like serial killers. And did you know challenging astrological patterns are common in the charts of murderers? Serial killers Jeffrey Dahmer and Ted Bundy had more than their share of planetary pathologies.
The twisted minds that produce horrible crimes can only be partially explained by Astrology. There are mysteries of the human spirit that even this ancient art cannot fully fathom. Still, in the spooky spirit of Halloween, let's see what the birth charts of two real life horror shows have to say. Please note that the challenging patterns that reflect their behavior do not have such dire consequences in the charts of the vast majority of people. These men, for whatever reasons, took the darkest roads possible. Thankfully, almost none of us will ever travel similar paths.
Jeffrey Dahmer, whose gruesome crimes included the murder and mutilation of at least 15 young men, was born on May 21, 1960 at 4:34 pm in Milwaukee, Wisconsin. He was a Gemini with the Sun in the 8th House of Sex and Death -- two interests which were, unfortunately, closely linked in his life. His desires may have been twisted by potent Pluto's 90-degree square to his Sun, an angle of tension and mistrust. His need to control others, a common theme of serial killers, was absolute. Once entering his lair, almost no one escaped alive.
For a less twisted soul, Pluto square the Sun in the 8th House could be a great healer, an agent of transformation who restores life rather than taking it away. Dahmer's Moon, the planet of emotion, formed a close square to restraining Saturn, perhaps deadening his feelings to the horrors he inflicted on others. His Venus, the planet of relationships, was square unconventional Uranus, reinforcing his sense of being split off from others.

Save the fright for Halloween Night! Get insight with a Celtic Cross Tarot Reading from Tarot.com.