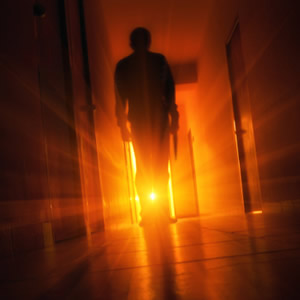 Ted Bundy was very different from Jeffrey Dahmer. He was a socially skilled college graduate whose victims were women, often college coeds. Bundy was born on November 24, 1946 at 10:35 pm in Burlington, Vermont with his Sun in fiery Sagittarius. The key to his pathological behavior appears to be the conjunction of potentially violent Mars with his Moon and Lunar South Node, all in Sagittarius. Uranus, the planet of estrangement, was opposite these three, reflecting his unstable childhood and violent streak. Venus in Scorpio was square Pluto, which often complicates relationships with an inbuilt sense of unworthiness. A close square between philosophical Jupiter and underworld ruling Pluto is another symbol of destruction in his chart.
Fortunately, the challenging patterns in these charts rarely produce these extreme pathologies. Even the most wounded among us usually finds elements of grace that lighten the extreme darkness of these individuals. For every murderer with a difficult Mars we can find millions of men and women who apply the warrior's energies in constructive ways. Most of us have choices in how we respond to the complex circumstances of our lives and the shadows of our birth charts. These men, perhaps, lost the part of their humanity that made such choices possible.

Save the fright for Halloween Night! Get insight with a Celtic Cross Tarot Reading from Tarot.com.