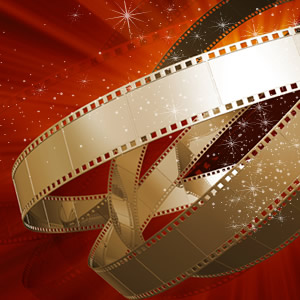 We're halfway through Summer 2011, and we're still as excited about going to the multiplex as we are about going on vacation! From blow-em-up blockbusters to romantic comedies, there's a summer movie perfect for every horoscope sign. Check out these hot new releases to see which flick will make your sign tick.
Aries (March 21 - April 19)
Aries is ruled by Mars, the God of War, so speed and explosions are nirvana for the Aries filmgoer. "Captain America: The First Avenger" (opening July 22) is all about Marvel's Super Soldier known as Captain America as he joins forces to wage war on the evil HYDRA organization. With plenty of villains and fast-and-furious stunts, this summer 2011 blockbuster is Aries all the way.
Taurus (April 20 - May 20)
Taurus, you indulgent, sexy beast. You want a summer flick that's all about your favorite things -- namely food, sex and anything pleasurable. Indulge in "The Trip" (now playing), a hilarious romp through the English countryside starring Steve Coogan and Rob Brydon as two friends who can't stop talking about food and sex. Not a bad evening out, right Taurus?
Gemini (May 21 - June 20)
Speedy Gemini craves plenty of mental stimulation and summer movies that will give 'em plenty to think about. This summer "Super 8" (now playing) fits the bill -- a sci-fi extravaganza about a group of kids who witness a train crash while making a super 8 movie circa 1979. The flick quickly sets off into supernatural territory as Gemini tries to figure out if the accident was just an accident -- or if there's more than meets the eye. Like all things Gemini does, it look simply F-U-N.
Cancer (June 21 - July 22)
Cuddly Cancer is the most sentimental of horoscope signs, so romantic comedies that focus on relationships and family life make the Crab's top ticket. This summer, "Crazy, Stupid Love" (July 29) will lend a little comedy to the mix, as Steve Carell does his broken-hearted-nice-guy-finds-redemption schtick alongside Julianne Moore and Ryan Gosling. It's got just the right mix of heartwarming romance, heartbreaking jilted lovers and keep 'em coming laughs to keep caring Cancer riveted all the way through.
Leo (July 23 - Aug. 22)
Flamboyant, outrageous, dramatic... Leo will love the showstopper that is "Cowboys and Aliens" (July 29), Harrison Ford's new action adventure about an alien spacecraft that lands in Arizona circa 1873 and begins a takeover of Earth. Daniel Craig and Olivia Wilde co-star as the Wild West fights back against the alien attack, while you roaring Leos laugh and cuddle all the way.
Virgo (Aug. 23 - Sept. 22)
Good news, Virgo! Summer 2011 has just the ticket to get you out of your worried little heads. "Rise of the Planet of the Apes" (August 5) has a complex enough scientific storyline to intrigue your sharp intellect, and all those dang cute monkeys will appeal to the animal lover in you. Watch as James Franco plays a scientist in search of a cure for Alzheimer's, and when one of his apes starts mutating he goes bananas.