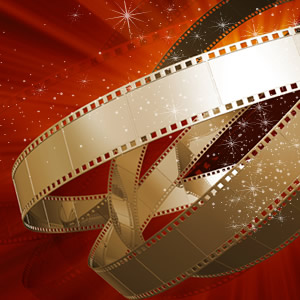 Libra (Sept. 23 - Oct. 22)
The sign of the scales rules love, marriage and partnership, so Libra naturally loves a good romantic comedy. Try the heartwarming flick "One Day" (August 19), based on a British novel about a couple meet in college to embark on the friendship of a lifetime. Anne Hathaway and Jim Sturgess star as Emma and Dexter, whose story is told via glimpses into just one day each year -- every July 15 from 1988 through the next 20 years. You'll laugh, you'll cry, you'll be thankfull you're a Libra.
Scorpio (Oct. 23 - Nov. 21)
Dark, mysterious Scorpio is always in the mood for one of Woody Allen's sexy, sardonic film. This summer Scorpios will want to check out Allen's "Midnight in Paris" (now playing) starring Rachel McAdams and Owen Wilson as a couple traveling in France who are faced to confront some hidden truths. When Wilson's character meets a French singer and begins sneaking out at night, all the mystery surrounding the film's secrets will appeal to Scorpio's own dark side.
Sagittarius (Nov. 22 - Dec. 21)
Sag is both the philosopher and the adventurer, not to mention the sign's symbol is half horse. Ok then, get thee to the theater to see "Buck" (now playing) the true story of a real-life horse whisperer who overcomes his abusive childhood to become a leader and teacher for those who wish to communicate with horses. The adventurous story of this real life American hero will strike a chord with Sagittarius -- who often lead extraordinary lives themselves.
Capricorn (Dec. 22 - Jan. 19)
Hard-working Capricorn knows a thing or two about being the boss, and serious Cap can sometimes have trouble lightening up. The star-studded summer comedy "Horrible Bosses" (opening July 8) should help with that. Jason Bateman, Charlie Day and Jason Sudeikis play three guys desperate to get rid of their unbearable employers -- played by Kevin Spacey, Jennifer Aniston, and Colin Farrell. A good laugh over such a relatable topic will chase Capricorn's Saturn-ruled melancholy straight away.
Aquarius (Jan. 20 - Feb. 18)
It may take a quirky Aquarius to get into "The Beaver"(now playing) Jodie Foster's film about a man who finds redemption with the help of a . . . beaver hand puppet. Yes, that's what we said. Mel Gibson and Foster star in this summer story about friendship, faith and the importance of keeping an open-mind -- all off which will appeal to Aquarius for sure.
Pisces (Feb. 19 - March 20)
Pisces are known for having wonderful imaginations, so they'll love J.K. Rowling's Harry Potter books about a school for wizards. The imaginative and fantastical series is back for 2011 with "Harry Potter and the Deathly Hallows" (July 15), the eighth and final movie installment in the series. Watch the ultimate showdown between Harry and Voldemort, and in 3-D no less -- what a perfect escape for dreamy Pisces.