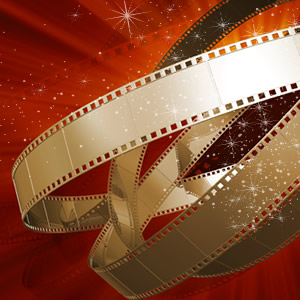 The final episode of The Oprah Winfrey Show airs today, but Oprah's not the only one moving on. So is Regis Philbin. Meredith Vieira is leaving the Today show, and she might take Matt Lauer with her. Glenn Beck announced he's ending his Fox News show, and even America's sweetheart Katie Couric is packing her perky self to part with CBS Evening News in early June. Um, what is going on?
Astrology can offer a couple of theories as to why all these talk show hosts chose to quit talking at once. 1) Uranus in Aries, which has been shaking things up on both a personal and global level for months. And 2) The second Saturn Return, a life altering time for many in their mid to late 50s.
First, Uranus, the planet of surprises, moved into action oriented Aries on March 11, 2011, where it will stay to inspire innovation and liberation for seven more years. We've already seen early effects of the impact this has on the globe, by way of earthquakes and political uprisings.
But Uranus in Aries can also incite great change on a personal level. This is a time when many people will feel the need to take bold steps and move their lives in new directions, perhaps casting off their old TV talk show gigs for new careers or life adventures.
Secondly, many of these celebrity talk show hosts are nearing their second Saturn Return. Saturn is the planet of Karma and choices, and it takes about 28 years to make a complete cycle through the zodiac to the same point in the sky where it was at the time you were born. This first Saturn Return affects people between the ages of 28 to 30, a time when identity, hopes and dreams feel shaken up and people truly move into adulthood.
When Saturn comes around again for the second Saturn Return, it shakes you up again in a different way. People start feeling the effects of the second Saturn Return in their mid-50s, though it truly occurs between ages 58 to 60. This time around, people are older and wiser and not so concerned with finding their identity, but more about following their true dreams.
Oprah Winfrey and Meredith Vieira are both 57, right on the brink of the second Saturn Return, and Matt Lauer and Katie Couric are both in their mid-50s. It's likely they're all feeing Saturn's stern push to pursue more personally rewarding projects.
Regis Philbin is 79 -- nowhere near his third Saturn Return, but he is nearing his Uranus Return, a time when fit and funny elders may find they have lively new interests. Time to get out of the TV studio and start living life, Regis!
If you like what you see on dailyhoroscope.com, please consider following us on Facebook and Twitter.