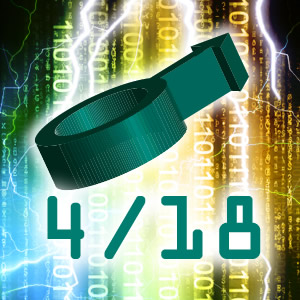 It's tax filing day in the U.S., and Mars is up to mischief as we balance our final figures and finish up our forms. It's also not helping that Mercury is still retrograde, so a bit of advice is in order on how to go about this taxing day.
First of all, Mars is opposite Saturn, which can add to the tension you might already be feeling as you scramble at the last minute to hand over your hard earned cash -- and even if you get a refund, let's face it, it's still not much fun to spend the day doing math.
Then, just when you're at your most irritable, thinking about all the other things you wish you were doing and feeling lonely and overwhelmed by numbers, that's when Mercury Retrograde could crash your computer or accidentally erase the hours of work you've already put into doing your taxes.
This is exactly the point you need to attack back! First, calm down. You have no choice but to do your taxes, so try to take breaks every hour and breathe.
It also happens to be National Pet Owner's Day, and pets are known for their therapeutic qualities, right? So grab your pooch and take a short walk between columns of numbers, or play with your kitty for a few minutes. That will calm your nerves and make your critters feel better, too.
And the good news is, as taxing as Mars opposite Saturn sounds, this transit does lend the extra focus and concentration you'll need if your taxes are complicated this year. That will help you finish the job right on time, even if you do take those recommended time outs.
Remember to balance the day and back up your files every 10 minutes or so and you'll do just fine coping with today's stressful energy.
Struggling against your responsibility will get you nowhere fast -- or worse, audited by the IRS.
If you like what you see on dailyhoroscope.com, please consider following us on Facebook and Twitter.