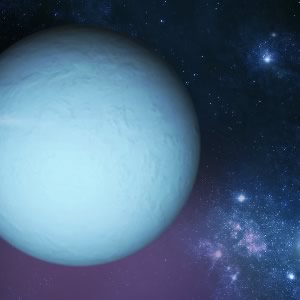 We've been living outside of our comfort zones since revolutionary Uranus went retrograde in July, with our thoughts turned inward and the desire for change bubbling just below the surface. Well, now that rebellious planet Uranus is going direct in fiery Aries on December 29, 2016, we can expect big changes to erupt on both a personal and global scale.
Uranus is the planet of shocks and surprises, and while in retrograde it was inhibiting our urges to express dramatic thoughts and ideas -- not to mention Mother Nature's urges to erupt. Now this period of relative quiet is coming to an end, and we may experience those urges to erupt as dramatic global events and personal breakthroughs -- some brilliant and some disturbing -- especially due to Uranus' transit through Aries.
For example, Uranus was on its way into Aries on March 11, 2011 -- the day of the earthquake and tsunamis in Japan, and during its first few months in Aries a whirlwind of wild weather and political uprisings hit all parts of the globe.
Uranus in Aries is known for all kinds of sudden, unexpected and chaotic events, and we've been spared some of this during its retrograde cycle. So get ready and brace for more of the unexpected to come.
As Uranus moves direct it's important to remember that transformation on personal and collective levels, no matter how destabilizing and frightening it can be, is needed to revitalize and redirect humanity.
Get more insight about what's next for you with a 30-Day Forecast Report from Tarot.com!