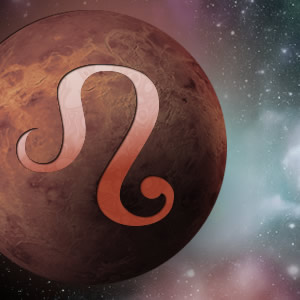 Hollah! Can you hear romance calling? When Venus moves through expressive Leo from June 13 to August 9, 2018, love will be shouting its name from the rooftops.
There's little subtlety about this combination, because the planet of relationship and beauty is passing through the sign of dramatic expression. Expect your romantic life to be a bit more colorful these days, regardless of your birth chart.
Leo, a Fire sign, is about risk. So, Venus' placement here is a reminder to take some chances with creativity and openings of the heart. Sure, it's possible that you'll go overboard and let your imagination turn a mild flirtation into the love affair of the century. But, that's part of the fun of Venus in Leo.
We're not here now to play it safe, to carefully monitor and control our feelings, but rather to recapture the hopefulness of childhood. This is a time when wounds may be set aside (at least partially), allowing us to let love flow without restriction or fear. Excesses are possible, even likely, but a truly open heart only leads to greater opportunities to share, connect and create.
Venus in Leo reminds us that we need to be adored now, not just simply liked or appreciated. Pride expands, which can, of course, lead to hurt feelings if one does not receive adequate recognition. Be generous in giving praise, while allowing others to show their appreciation of you, as well. The challenge here is to combine the willfulness of Leo with the responsiveness of Venus. Successful relationships are based on listening, something worth remembering at this time.