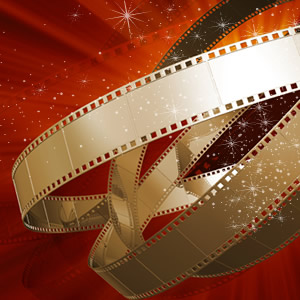 News of beloved singer Whitney Houston's tragic and sudden death at age 48 came one day before the 2012 Grammy Awards, shocking the world on the biggest music weekend of the year.
Houston was found in the bathtub of her room at the Beverly Hilton Hotel in Los Angeles, Calif., on Saturday, Feb. 11, and while the official cause of death has not been released, news outlets are reporting the family was told a mix of prescription drugs and alcohol is the most likely cause of death.
Houston, a Leo with an Aries Moon and a Pisces Ascendant, ruled as a queen of pop in the '80s, but in recent years she had become as well known for her disheveled appearance and troubles with drug addiction and abusive relationships as for her amazing vocal talents.
Can Astrology explain the personal turmoil that eventually took a toll on Houston's appearance and career? Surely her abusive marriage to singer Bobby Brown takes much of the blame in the media, but as Houston told Diane Sawyer in an interview in 2002, "The biggest devil is me. I'm either my best friend or my worst enemy," she said.
A look at the Astrology of Whitney Houston and her birth chart contains clues to the strengths and weaknesses, ups and downs and triumphs and tragedies that comprised her life.
Born Whitney Elizabeth Houston on August 9, 1963 at 8:55 p.m. in Newark, NJ, Houston had much Fire in her chart. She was a Leo Sun sign, which shaped her outwardly as a warm, loyal and fun-loving woman with a great gift for performing. Leos love the limelight, after all.
She also had an Aries Moon, which could fire up her emotions and create an impatient person prone to impulsive behavior and temper tantrums. This is a take-charge woman who is up for a fight and never willing to back down from her opinions or from any kind of abuse -- which could explain the many bitter battles with her ex-husband Brown.
But in addition to all the fiery elements of Houston's chart, she also had a Pisces Ascendant -- a compassionate sign known for escapism and which is most often associated with drug use.
Houston's Pisces Ascendant indicates an extremely sensitive and spiritual woman able to connect with others and inject so much feeling into her songs. But it also points to someone who dislikes conflict of any kind. With her fiery Sun and Moon working together to create the very conflict in her life that she disdained, perhaps much of her turmoil is explained.
It's also interesting to note Houston's Leo Sun is square Neptune in her chart, an aspect that's further associated with fantasy, imagination and escapism. While Sun-square-Neptune individuals are wonderfully gentle and peace-loving, they are often impractical and may seek to avoid or escape the hard realities of life with alcohol or drugs.
Take a look at Whitney Houston's complete Astrology birth chart for more clues about Houston's life and untimely death. And Whitney, one more thing: We'll always love you.
Get your own personal Birth Chart and Report from Tarot.com.