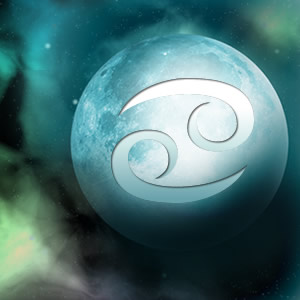 The January 19 Full Moon in Cancer/Capricorn acts as the manifestation point for the life-changing solar eclipse of January 4. Our New Year's goals gain impetus as we cultivate the courage to act on them.
Issues of responsibility, mastery, family dynamics and emotional fulfillment come into sharp focus now. We're balancing our inner and outer worlds, with bountiful help from visionary Jupiter and Uranus in Pisces. How might that look for you?
Aries (March 21 - April 19)
Giving and receiving love are big issues for you at this Full Moon, Aries. How to strike the right balance? Just remember, if it's not right for you, it's not right for anyone. You're setting out on an exciting new journey, and there are many helpful people -- some of whom you haven't met yet -- who'll be there to aid you. Simply ask for what you need.
Taurus (April 20 - May 20)
Bringing home and career into balance is often a challenge for you, Taurus, as you want to give your all to both. This Full Moon could bring a family crisis or career dilemma that needs to be solved. The answer lies in holding fast to what you intuitively know is right, rather than letting others sway you. Innovative solutions are close at hand.
Gemini (May 21 - June 20)
Surprising news or changes in your immediate environment could frazzle you a bit at this Full Moon, Gemini. Yet everything is conspiring to bring you opportunities to connect with exciting new people and events, so seize the day and don't hesitate to move forward. You're shedding your skin as you release the past -- and a new you is emerging!
Cancer (June 21 - July 22)
You're feeling extra emotional at this eclipse, Cancer -- yet by honoring these feelings and perhaps sharing them with a friend, you'll tap into unerring guidance about the new path that's unfolding. Leaning on an earthy partner, perhaps a Taurus, is a great comfort. Your career is unsettled, but that's just temporary -- don't let it get to you.