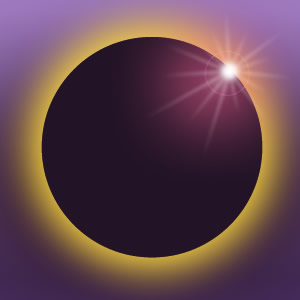 Libra (Sept.23 - Oct. 22)
It's time to initiate a bold new plan with home or family matters at this New Moon, Libra. As work opportunities seeded last spring come to fruition, you start to see your dedication paying off, and new avenues unfold that can ease a crunch on the home front. This is not business as usual -- prepare to restructure your very foundation now.
Scorpio (Oct. 23 - Nov. 21)
You're the man (or woman) with the plan at this eclipse, Scorpio. Setting your ideas and goals on paper and/or distributing them widely should get good feedback and returns. Be as creative and colorful as possible in your presentation. People will respond to your sense of conviction and plans for a better future, as well as your managerial skill.
Sagittarius (Nov. 22 - Dec. 21)
Financial goals you set around this New Moon will guide you wisely in the coming year, Sagittarius. Whether it means following a budget, getting out of debt or using your talents for greater rewards, it's time to chart your course for financial well-being. Unexpected changes with home or family work in your favor toward this end.
Capricorn (Dec. 22 - Jan. 19)
A solar eclipse near your birthday signals big personal changes ahead in the New Year, Capricorn. Good -- if unsettling -- news arriving now opens the path to your greater destiny. Your willingness to commit to this has been building since last spring, and you're finally ready to act. Don't hesitate, even if it requires reinventing yourself.
Aquarius (Jan. 20 - Feb. 18)
Your commitment to your spiritual or inner path is growing now, Aquarius. Perhaps due to a financial breakthrough or opportunity around this eclipse, you now have the chance to pursue a dream that's been on the back burner since the spring. To maintain your mental health, though, you need to set aside time to cultivate your inner riches, too.
Pisces (Feb. 19 - March 20)
The freedom you've sought since last spring is finally at hand, Pisces. Thanks to the aid of helpful people at this eclipse, you now have time or energy to devote to what matters most to you. Committing to a progressive new mindset is your key to fulfilling a long-held goal. Uniting with a group that shares your vision can help you work miracles.