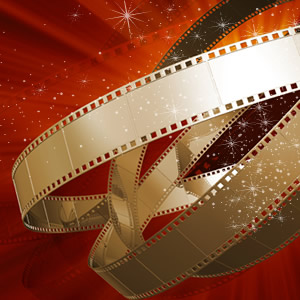 Between the long hours, the world travel and all the pressures that come with a career in the celebrity spotlight, how do these famous dads find the time and energy for their family life? Read up on the fathering styles of 12 superstar dads for a look at the values they're passing on, and the lessons they have yet to learn themselves.
Aries (March 21 - April 19)
Alec Baldwin
This Aries dad is about courage and taking risks. Alec Baldwin is probably the father on the field encouraging his kids to "go big or go home" which instills a strong sense of self in his children. Hopefully he's learned from his past (like that leaked voice mail message to his daughter) and is more patient and diplomatic.
Taurus (April 20 - May 20)
David Beckham
Even though Posh Spice is in a "league" all her own, Taurus David Beckham is the true provider, working to ensure his offspring are safe and stable. Beckham's growth as a parent will come from his ability to be flexible and allow natural change and growth.
Gemini (May 21 - June 20)
Johnny Depp
Witty, interesting and intelligent, Gemini dad Johnny Depp provides his kids with many interesting memories as they keep on growing. Funny anecdotes and mental stimulation will keep his kids busy and active. Who wouldn't want Captain Jack Sparrow as a doting dad?
Cancer (June 21 - July 22)
Tom Cruise
With a strong attachment to family life, Cancer Tom Cruise is one committed dad. He's a sensitive shoulder to cry on, and will provide a protective shelter for his children to grow. Cruise develops his fatherhood skills by remembering to create structure for his children -- Suri's already a little firecracker!
Leo (July 23 - Aug. 22)
Ben Affleck
Ben Affleck is a Leo dad who understands the importance of playtime. His fathering style arises from his own memories of childhood, growing up palling around with younger brother Casey Affleck and good friend Matt Damon. He's able to keep his children laughing while still demanding their respect.
Virgo (Aug. 23 - Sept. 22)
Billy Ray Cyrus
Dedicated, eager to please and thoughtful, Cyrus strives to create the perfect childhood for his kids, including pop megastar Miley Cyrus -- whose life is pretty darn perfect right about now. His innate humility and service-oriented nature also provide his kids with a role model to emulate. Cyrus is striving to grow as a father by letting go of the "small stuff" and remembering to praise before criticizing.
Libra (Sept 23 - Oct 22)
Hugh Jackman
With a Libran fathering style, Hugh Jackman provides his kids with a childhood rich in culture, beauty and charm. He is able to negotiate problems and disputes with ease, making him a dad who is easy to talk to. Jackman's growth will come from his ability to handle conflict and disagreement in a straightforward manner.
Scorpio (Oct. 23 - Nov. 21)
Matthew McConaughey
Deep and private Scorpio dad Matthew McConaughey is sure to provide his young (and adorable) kids with plenty of opportunities to bond and connect. With an ability to understand intense emotions, McConaughey can teach his children how to handle strong feelings gracefully. As a father, McConaughey is learning to provide structure and tradition (no naked bongo-playing on the beach, for one).
Sagittarius (Nov 22. - Dec. 21)
Brad Pitt
One of the most famous dads on the planet, Sagittarius Brad Pitt's fathering style is all about growth, diversity and education. He wants to share his knowledge and beliefs with his children and expose them to the cultures of one another, as he and Angelina Jolie adopted three of them from different countries. Pitt's growth as a dad will come from his ability to provide his children with a sense of community and connection.
Capricorn (Dec. 22 - Jan. 19)
Mel Gibson
Tradition and ambition are the values that Capricorn dad Mel Gibson hopes to pass on. Gibson provides discipline and routine as a father and has high expectations. His strength as a parent lies in his ability to be firm. He will grow as a parent by connecting emotionally with his kids and allowing them to see his vulnerability.
Aquarius (Jan. 20 - Feb. 18)
Christian Bale
Inventive, quirky and outside the box, Aquarius dad Christian Bale excels in giving his children plenty of opportunities to experiment and explore life, but even bigger, he allows his children the freedom to be themselves. He grows as a father when he inspires fun, playfulness and creativity in his offspring. Here's hoping they not only play superheroes at home, and he lets some one else be Batman.
Pisces (Feb. 19 - March 20)
Bruce Willis
This Pisces dad is able to bring magic and spirituality into his children's lives. His sensitive nature teaches them compassion and inspires them to dream and create. Willis can help his children explore their own emotions and fantasies by providing them with insight and inspiration. He is learning to integrate routine, discrimination and attention to details into his relaxed parenting style.
Get dad a copy of his Essential Birth Chart report from Tarot.com.