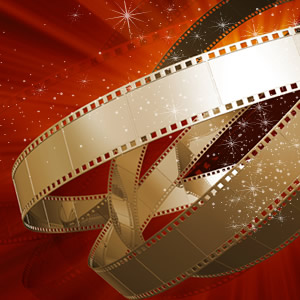 [Update] Since we last discussed Charlie Sheen, well -- so much has happened! Who needs Two and a Half Men when you have Charlie Sheen himself? It really is like watching a sitcom. A strange, diluded sitcom. After news broke that Two and a Half Men would be shut down for the rest of the season, Sheen did an on-screen interview with celebrity gossip site TMZ, in which he blasted the show's producer, Chuck Lorre. That much, we've covered. But after that, Sheen's publicist Stan Rosenfeld left his long-time client, Sheen gave even more erratic TV interviews and yesterday, his children were removed from his home by the LAPD, to which Sheen responded with yet another TV interview, denying drug use and instead pinning drug use on the childrens' mother, Brooke Mueller. Yesterday was also the day he created a Twitter account, and within 24 hours pulled in almost 900,000 followers who are anxiously awaiting his next Tweet. His interviews, like the one he did with 20/20 this past Tuesday night, are drawing in millions of viewers -- Charlie Sheen is now ratings gold. His children have been taken from him, yet people can't get enough. Are we giving Charlie Sheen exactly what he wants in the form of unstoppable press ... or is he getting what he deserves?
----
Charlie Sheen is the most talked about star in Hollywood now, and not for good reasons. From violent encounters with his wife, Brooke Mueller (which ended in a recent divorce, followed by new rumors that Mueller moved back in) to tales of drugs, prostitutes and all-night bingers, Sheen's fate on hit TV series 'Two and a Half Men' had been unclear for a while.
But now things have gotten so bad between the actor and the crew that the show's season is officially canceled (and possibly the series altogether) and all paychecks (including Sheen's $5 million per episode) have come to a hault.
Sheen is currently in hiding somewhere in the Bahamas with Mueller, his girlfriend and a porn star (yes, you heard that correctly) but he has already threatened to be back on the set next week regardless of whether or not the show goes on (it won't).
The show's black-out resulted in an apparent drug-fueled radio show appearance yesterday, in which Sheen ranted and raved about 'Two and a Half Men' producer Chuck Lorre, calling him many names and slamming the show that has resurrected his fledgling acting career ("clown," "loser," "punk" and "charlatan" to name a few). He was maddened, bitter and extremely arrogant, laughing at the rumors about his drug addictions before clarifying what he is addicted to: "The only thing I'm addicted to right now is winning."
Without passing too much judgment here, the fact of the matter is that Charlie Sheen is the father of five children, two of which will be 2 years old this month. If what he's doing is called "winning," well ... I'd rather be a loser
What do you think of Charlie Sheens antics? Is he racking up some bad Karma?