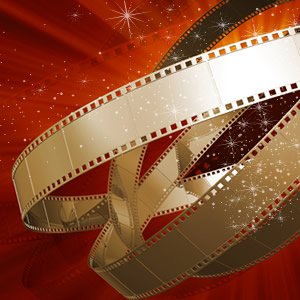 One of the main themes we really feel passionately about on dailyhoroscope.com is the idea of "Karmic Clutter" and taking the time to really and truly think about the energy you're putting out into the world. The online format is quickly becoming the fastest, most popular way of communication, and the thing about the Internet is that once it's out there, it's out there for good. For good! You HAVE to be careful about what you say and do online, because karma has its way of coming back to you. And Courtney Love has learned this lesson the hard way.
Never a stranger to the more eccentrically-vocal side of celebrity, musician and rockstar Courtney Love has spewed personal details in press and via Twitter about her love life, the relationship between her and her on-and-off estranged daughter and financial issues, drawing millions of strangers into her business and drama. And this week, she was forced to pay up a whopping $430,000 for making "malicious and false statements" about fashion designer Dawn Simorangkir in 2009. The Tweets were threatening and defaming, yet, get this -- according to the Hollywood Reporter, Love's lawyers claimed "insanity by social media" ... and that "Twitter was so appealing and addictive for Love that she had no appreciation for how the comments she posted would be received by others." Are we seriously at a point where social media can make a person go CRAZY? I think that's just a bad excuse to be a bully, and apparently the judges think so, too.
Courtney Love has since deleted her Twitter account. Perhaps it was because she was afraid she'd only get herself into more trouble with the law. Perhaps she actually learned something about the cause-and-effect of spreading negative energy into the world, which results in karmic clutter and reaping what you sew. Whatever the case, it's nice to see that karmic justice has been served.