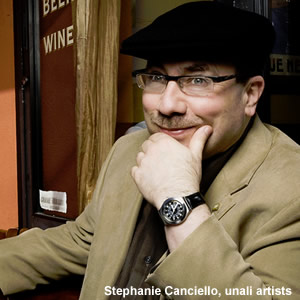 Ever buy a couch from a complete stranger, land a job and find an apartment, all in the same place? You can thank Craig Newmark, the man who took the Internet by storm over 10 years ago with Craigslist and thus changed the way the world communicates. Now, Craig is pledging to change the online forum again, but in a different way.
Craigconnects, Newmark's new project, will be an outlet for "us to use the Internet to connect and protect organizations that are making an impact," as he explains in his mission statement. "Help me make a difference," is Craig's new request, and with all that's going on in the world, what a perfect time for such encouragement. What great Karma!
So, how's craigconnects gonna work? Although it's just getting its legs now, the site will start featuring non-profits making a big impact, "doing good stuff" and ones that "get stuff done on a sustainable basis," thus bringing more attention to the many different causes out there, and how you, the user, can pitch in. It's like social networking, but with charities and organizations, giving groups another voice they wouldn't normally have, and the chance to connect and interact with people all over the world. Newmark is hoping the respect and credibility he's gained over the last decade will carry over to this new idea. Read more about his purpose here.
Craigconnects is already revealing some of the causes it feels deserves the spotlight: Areas of Support include Community Building, Journalism Integrity and Service & Volunteering, among others, each category providing links to learn more, donate and/or connect.
This is definitely a project to keep an eye on ... if Craig Newmark can do for charity and non-profit what he's done for free, online classifieds, the world will be a much better place for it.
Do you feel craigconnects will have the power to make a difference?
If you like what you see on dailyhoroscope.com, please consider following us on Facebook and Twitter.