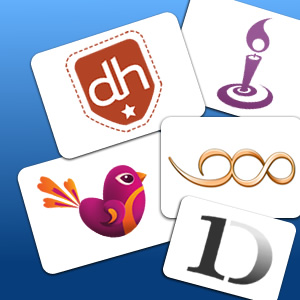 Did you know that your DailyHoroscope.com membership also extends to Tarot.com and Numerology.com? All three sites are part of Zappallas USA, so as a member of one, you're a member of all three! Just use the same username and password on any of these sites to enjoy a totally personalized experience.
Reap the benefits
As a member of the Zappallas USA community, you have first access to all of our free readings, Astrology and Numerology forecasts, tools, articles and more across all our sites -- information that can change how you think and look at everyday life, challenges and relationships.
Our gift to you
As a member, we've deposited 30 Karma Coins® Tokens (KCs) into your personal account to get you started. KCs are used on Tarot.com to purchase personalized Astrology reports, interactive Tarot readings, custom Numerology readings and more. You can purchase more KCs at any time, and be sure to keep an eye out for Tarot.com contests that award you with even more free KCs!
Put your free KCs to use now with one of these popular readings -- all 30 KCs or less!
• Weekly Forecast Tarot (30 KCs)
• Daily Reflection Tarot Reading (10 KCs)
• Yes or No Tarot Reading (30 KCs)
• Numerology Reflection Reading (30 KCs)
• Numerology Name Advisor (30 KCs)
Thank you for being a loyal member of the Zappallas USA community. Remember, a meaningful relationship is always a two-way street ... so please feel free to contact us at support@dailyhoroscope.com and let us know how we're doing -- we want to hear from you!