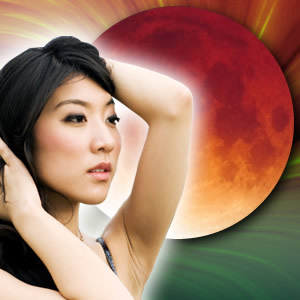 There will likely be a major culmination or ending to a communications-related matter around Dec. 21. It will probably be something that you've been working on for a long time and perhaps have seen many revisions to already. It could be a final negotiation to a vital contract or a conversation that gives you some much needed closure in your personal life. It could also be a transportation issue. Perhaps the car that you know is on its last legs finally gives. If you plan on traveling for the holidays there might be more frustration and delays than usual. Exercise patience and remember: anything Mercury-ruled is fair game with this eclipse.
The general tone to this day will be a feeling of total darkness in intellectual and communications-related matters. Yet at the same time, it's important to remember that you're moving up the mountain -- even with all of this obscurity around you. You may feel as if you've got a total eclipse of your mind happening, however you must realize that you haven't lost your mind. In fact, this day could be the movement towards more clarity than you ever imagined.
But first there will be something you need to let go of. It might be an outworn mode of thinking that's no longer serving you. It might be a misdirected need to control the outcome of a vital contractual matter. There's an opportunity here to resolve old issues that have been plaguing your mind for way too long.
It will be a unique situation for all of us, but the theme remains the same. A pattern of communication, education, thinking or transportation will shift for you. If possible, try not to make any decision at the time or in the days following this eclipse -- your mind will be too emotionally-charged. Allow yourself to process the events and communication that comes to you and try not to react. Recognize that as early as Dec. 30 you'll have greater clarity to make a decision that's not clouded with emotional debris. By this time Mercury will have gone direct and you'll have had enough time to process whatever information has come your way based on the events of Dec. 21.
So consider this date a gift -- even if you experience any upset in communications. What's the gift? It's simple really. You get to put mind over matter as you climb the mountain. Even if the path isn't illuminated, use your instincts. Like the tenacious Goat, know that eventually, you'll reach the top ... and see the dawn.