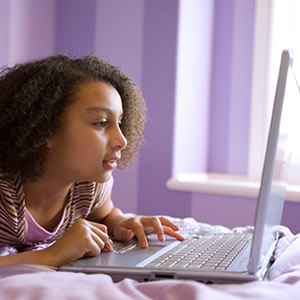 Well, folks, it looks like we're going to have to come up with some new Karmic Laws for 6-year-olds. Disney has just announced it acquired Togetherville, a family-oriented version of social network Facebook that is aimed at 6- to 10-year-old kids.
Togetherville officially launched last year, but with the Disney acquisition it's a sure thing many more young members will be signed up soon. And by the way, kids don't sign themselves up. Parents must be Facebook members before they can sign up their kids on Togetherville, and children don't have access to Facebook at all.
In an era where Internet safety has become such a huge concern, Togetherville is racking up some good Karma points for creating a safe site where kids can connect with their friends and family members while their parents keep watch. And while the site mimics the experience of adult social networking sites, it is far more age-appropriate and parent-monitored.
There is no denying that social networking is becoming more and more embedded in real life, and Togetherville offers a positive way to help kids spend more time with their parents online, and build real communities from the parent-approved people they know.
As Karma watchdogs, we here at DH like the idea of a site that reinforces positive online behavior starting at a young age. As the site says, they are "helping parents raise a generation of good digital citizens."
We already have our Top 10 Karmic Laws to encourage positive digital behavior for adults, but what would a Karmic Law for a 6-year-old entail? Maybe... don't post pictures of yourself picking your nose? Don't you worry, we're just kiddin' the kiddies. Togetherville, we like you.