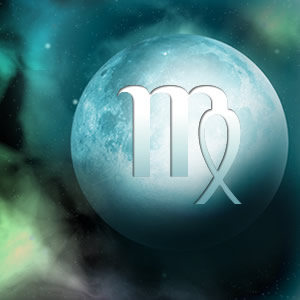 Libra (Sept. 23 - Oct. 22)
An awakening is happening in your primary relationship at this Full Moon, Libra. Your partner is on fire, motivating you to make changes you might never make on your own. Don't let fears hold you back -- you're about to enter a new phase in which sitting on the fence is no longer an option. Be bold and brave, and together you can conquer all!
Scorpio (Oct. 23 - Nov. 21)
Physical and emotional healing are up for you at this Full Moon, Scorpio. Take a close look at your habits, as it's a sure bet that some of them are dragging you down. You're entering a new phase with your work, and it's crucial to commit to being as healthy as you can be, to make the most of the fresh opportunities about to come in.
Sagittarius (Nov. 22 - Dec. 21)
Love is blossoming at this Full Moon, Sagittarius. Whether it's the romantic or filial variety remains to be seen -- but you're on fire with charm and vivacity that none can resist. Get out and party in your sexiest outfit! Or, channel that fire into a unique, creative project or team effort. Something exciting is on the verge of entering your orbit.
Capricorn (Dec. 22 - Jan. 19)
Home-related matters are coming to a head at this Full Moon, Capricorn. Expect a certain amount of chaos and stay flexible. You may be traveling or otherwise unable to be at home; rather than lamenting the lack of cozy togetherness with family, make the most of this opportunity to hammer out details with your new career direction.
Aquarius (Jan. 20 - Feb. 18)
Your communication equipment is abuzz at this Full Moon, Aquarius, dialing you in to exciting developments. Or, you're rushing here and there doing errands and picking things up, perhaps in preparation for a trip. Your ruling planet, Uranus, recently entered pioneering Aries -- it's time to begin a whole new phase of life that features you!
Pisces (Feb. 19 - March 20)
A partner's pragmatic approach to money helps keep you from diving off the deep end at this Full Moon, Pisces. Though a major purchase may have to wait until May, you are about to enter an exciting new phase with money. Whether that means a new job, a raise or freelance work, be bold in offering your talents and charging what you're worth.