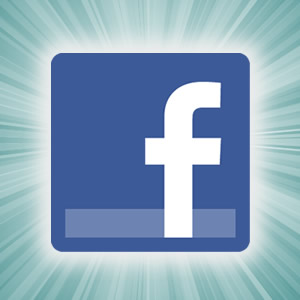 Facebook has been getting a lot of negative press lately, making headlines for bad karmic moves such as not respecting people's privacy enough, placing restrictions on applications and not cracking down hard enough on scams and cyber bullying.
Oh right, and then there's that little awards ceremony this Sunday in which the "The Social Network" is up for a Best Picture Oscar, and it pretty much portrays Facebook founder Mark Zuckerberg as a smarmy, thieving creep.
We Karmic Defenders here at DH think Facebook could and should improve its Karma right about now, so we put our heads together to offer up some good Karma tips. With more than 40 percent of the U.S. population using Facebook and about 250 million daily users worldwide, it's important Facebook takes responsibility for its influence in the world.
Here are some ideas to help the world's most popular social media network reclaim its good Karma:
Make it easier to protect our privacy
Sure, Facebook offers plenty of privacy settings, but they don't always work. The privacy options have become so complicated you need a manual to figure out how to truly optimize your privacy settings, and there are still loopholes. Simplify!
Don't block popular applications
Facebook blocked the "Breakup Notifier" app this week in spite of the fact it had more than 3,673,484 users in its database. Facebook says they have systems in place to ensure their apps provide a positive user experience, but that also equates to restriction of freedom. Don't do that! We'd rather see Facebook crack down on fraud than crack down on fun.
Crack down harder on Facebook fraud, cyber bullies, spam and scams
Connecticut Attorney General George Jepsen is after Facebook right now to find out how fast it detects and disables fake accounts, which many would agree is not fast enough. Facebook argues they take fraud very seriously, but users still are exposed to numerous threats every time they log on -- including misleading ads or fraudulent ads, identity theft, computer viruses and worms. Time to expand the Facebook Fraud Department, guys. Plus, you'd get even more Karma points for creating new jobs.
Donate more money to charities and beneficial causes
Ok, so founder Zuckerberg has made donations to Newark Public Schools and the Diaspora open social network project. And he has signed on to Bill Gates and Warren buffet's "Giving Pledge" project, which means he's agreed to give 50 percent or more of his wealth to charity during his lifetime or after his death. Let's see more charitable contributions while the 26-year-old billionaire is still alive, kay?
Offer more romantic status options
Oh wait, Facebook just did that! Way to go, FB, you got some good Karma points for recently adding options for domestic partnerships and civil unions. You're on your way!
What do you think Facebook should do to improve its Karma?