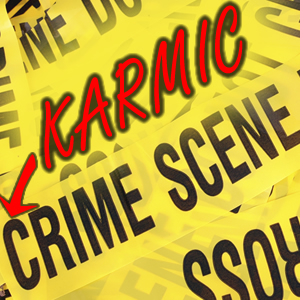 Sad but true: People in India are being conned by "fake astrologers" in exchange for money. And even sadder, these astrologers are becoming connected with tantriks -- practitioners known for their beliefs of possession, sacrifice and sexual misconduct.
It's becoming so bad in Coimbatore, India, that these astrologers have been violently threatening "clients" if they aren't given what they want, using fake credentials like Yoga certificates (hello, stereotype!) to present themselves as professionals. There's such a strong interest in learning about their future that Astrology-goers are putting themselves at major risk.
The Times of India reports, "'Many cases are not getting reported mainly because the victims prefer not to disclose the matter unless a huge sum of money is involved. At the moment we are keeping a watch on all such advertisements on tantrik and astrological healing and activities that are being publicised in the local media,' said Coimbatore district superintendent of police Dr N Kannan."
It is so extremely unfortunate that Astrology is being tied to such seedy, squalid behavior and that the line between astrological and tantrik practices are blurred. To say that this is an example of "bad karma" is an understatement.
Have you ever felt an "inauthentic" experience with an astrologer?