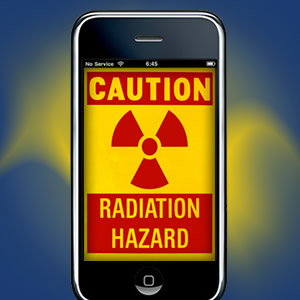 As if the situation in Japan is not already tough enough, now they are dealing with the fallout from radioactive cosmic clutter: A fake text message about radiation is causing panic all across Asia.
The SMS message claims to come from the BBC, and its content is so frightening that the text rumor is spreading faster than any radiation cloud could -- it's now causing panic in other countries, too, including the Philippines and India.
The message, which the BBC has officially denied, "confirms" a radiation leak at Japan's nuclear plants and warns people living in Asia to avoid going out in the rain because it may contain radioactive particles that could cause burns, alopecia or cancer.
We choose not to republish or quote the content of this hoax text message because when it comes to cosmic clutter, the buck stops here.
The rapid spread of false rumors via text messaging is clearly breaking one of our cardinal DH Karmic Laws, which encourages people to avoid abusing technology by spreading unconfirmed rumors or negative information that causes more harm than good.
We see this type of digital abuse daily, with people glancing at posts on sites like Facebook or Twitter, then passing them along without fact-checking or even reading the entire content of the story they are spreading.
Today's text-related panic in Japan and other Asian countries perfectly illustrates why we here at DH fight so hard to combat cosmic clutter and misuse of information technology. Please use this as a lesson to stop and think before instantly re-posting, re-Tweeting or regurgitating something thoughtless, false and harmful.
Our hearts go out to the people in Japan who are faced with very real dangers due to Japan's nuclear crisis and radiation leaks, and to the courageous Japanese nuclear workers who are risking their lives to prevent a nuclear meltdown, and earning so much good Karma in the process.
How does this make you feel? Will you be more careful about passing along misinformation from now on?
If you like what you see on dailyhoroscope.com, please consider following us on Facebook and Twitter.