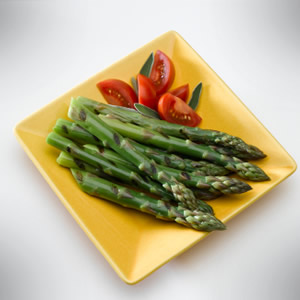 Feng Shui has a powerful impact on the subconscious. That's why it's such a good way to promote weight loss. Instead of counting calories and fighting cravings, you can promote wellness through a careful selection of shapes, colors and materials. Skeptical? Try a few of these suggestions. They're inexpensive and easy to execute. As far as Feng Shui dieting is concerned, you've got everything to lose and nothing to gain.
Eat a square meal
Square dishes are better than round dishes when you're trying to lose or maintain weight. That's because squares radiate contentment, while circles invite curiosity.
Mellow out
Mellow, earthy tones promote fulfillment, whereas bright colors stimulate the appetite. If you're really serious about sticking to your diet, paint your kitchen or dining room an earthy color like brown, goldenrod or pumpkin. Your meals will be more satisfying and you won't be tempted to overeat.
Even steven
The more tranquil your eating environment, the easier it will be to stick to your diet. An even number of table settings will make you feel relaxed, whereas an odd number will heighten your awareness. If you have an odd number of people in your family, add an extra chair to the table. Your meals will become much more easygoing, allowing you to savor your food.
Mirror, mirror on the wall
Mirrors aid focus. To stay committed to your fitness goals, hang a mirror in your eating area, within clear vision of your seat. This will make you more mindful of what you're eating, as well as how much.
Clear the clutter
Clutter represents excess baggage, including unwanted pounds. If you're about to cut calories, rid your home of junk. Start with the kitchen, which represents your physical well-being. Clean out your refrigerator, throwing out spoiled food and wiping down the shelves. Move on to the cupboards. If you have any dry or canned goods that you haven't eaten in a year, donate them to charity. Sell any appliances you rarely use. Then tackle the bathroom, which represents self-care. Relegate outdated prescriptions and cosmetics to the trash. The more streamlined your household, the easier it will be to lose weight.