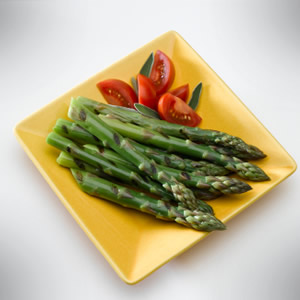 Eat to the beat
Bolting through your food can result in overeating, because you aren't giving your stomach a chance to feel full. By the time you finish all the food on your plate, you are bloated and tired. To combat this problem, put a ticking clock in your eating area. This will remind you to slow down and enjoy your meal.
Turn in your trough
Americans are accustomed to eating huge portions, which has led to a nationwide weight problem. To reduce the size of your meals without feeling deprived, invest in smaller dishes. That way, you can clean your plate and still stay slim.
Get cooking
When you fix your own meals, you have a greater measure of control over ingredients, portions and food presentation. The simple act of substituting whole milk with low fat can make a huge difference to your waistline. There's also an added bonus to this cure: Feng Shui practitioners believe that cooking promotes financial prosperity. Whoever said you can never be too rich, or too thin, must have practiced this ancient art!
Have a balanced meal
The more colorful the food on your plate, the more nutritious it probably is. A good rule of thumb regarding meals is that meat, fruit and vegetables should take up two-thirds of the plate, while carbohydrates should comprise the remaining third.
Get the junk out of the trunk
If you've got a big posterior, clear out the back of your car. Excess weight often manifests itself in your automobile. The cleaner your car, the easier it will be to zip around.