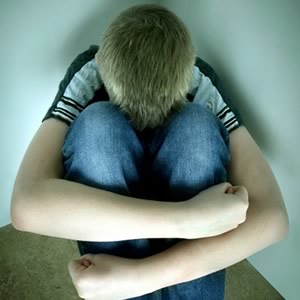 Bullying behavior spares almost no one, whether you're a kid being picked on in class or an adult exposed to corporate bullying in the workplace. But finally we're seeing some good Karma out to seek revenge on bullies.
Bullying is not a new problem, but President Obama is shining a new spotlight on the issue this week at a White House conference on bullying. They've also launched the new website stopbullying.gov to help protect children from bullies – at school, on the playground and online.
The White House estimates nearly one-third of school-aged children experience bullying, and Obama himself claims to have been bullied as a child for having big ears and a strange name.
"Bullying can have destructive consequences for our young people," Obama said in a kickoff speech at the bullying conference. "As parents and students, as teachers and members of the community, we can take steps -- all of us -- to help prevent bullying and create a climate in our schools in which all of our children can feel safe."
As Daily Defenders of Good Karma, part of our mission at DH is to reinforce the importance of not abusing technology, so we should point out that much bullying can occur via e-mail, text messaging or social media. We fight cyberbullying every daily by encouraging readers to follow some Karmic Laws and practice good digital Karma.
Because the fact is, sometimes the destructive effects of bullying can be so devastating they may even lead to suicide.
For example, the suicide of 15-year-old Phoebe Prince in January 2010 after months of bullying from classmates brought so much international media attention that it led to the enactment of stricter anti-bullying legislation by the Massachusetts States legislature.
Facebook is stepping up in the U.K. to help keep a suicide watch on victims of bullying, partnering with the Samaritans (an emotional support charity serving UK and Ireland) to offer a new Facebook suicide alert feature that allows members to sound an alert about friends they believe may be suicidal.
But remember, bullying doesn't stop on the playground or online. We also see scary cases of hazing, workplace bullying, political bullying, military bullying and more. And really, what is terrorism if not extreme bullying?
Bullying is defined as any repeated aggressive behavior meant to intentionally hurt another person, physically or mentally, in order to gain power over another person. And it can happen anywhere. But awareness and communication are the first steps toward fighting it. So let's start now:
Have you ever been bullied? What did you do about it?
If you like what you see on dailyhoroscope.com, please consider following us on Facebook and Twitter.