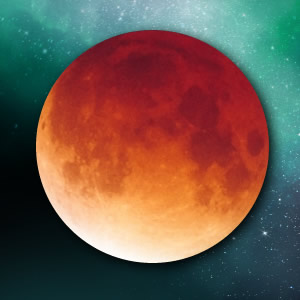 Libra (Sept. 23 - Oct. 22)
Be careful to not leave yourself out of the equation at this Full Moon, Libra! By talking things over carefully, especially if shared finances are involved, you can arrive at an agreement that suits your needs as well as a partner's. Allow yourself to relax and enjoy yourself now; it will bring out your inner sparkle and help release any frustrations.
Scorpio (Oct. 23 - Nov. 21)
Keep a steady center at this Full Moon, Scorpio, as level-headedness is the key to achieving your goals. Work, health and relationships take on new life as your pour your loving energies into them. Networking and socializing are extra rewarding, too. And, an intuitive flash or a profound dream steers you in a surprisingly fruitful direction.
Sagittarius (Nov. 22 - Dec. 21)
Your relationship with a family member, housemate or partner may be in a precarious state at this eclipse, Sagittarius. But taking a fair and compassionate view of things makes all the difference. Don't state your truth too dogmatically now; though you might get your way, feathers are apt to be ruffled. Steadier times are ahead; be patient.
Capricorn (Dec. 22 - Jan. 19)
Two distinct things are happening for you at this eclipse, Capricorn. On the one hand, a trip or financial venture is coming to fruition, and enthusiasm builds with a partnership. On the other hand, communication or technical issues are going awry, and the situation feels like it's out of control. Just let it be for now and enjoy your adventure.
Aquarius (Jan. 20 - Feb. 18)
Pressure is building at this eclipse, Aquarius, and it seeks an outlet. To avoid having a meltdown, call on supportive workmates or a loving partner who can help you sort through things. Avoid spending money or making financial decisions right now; if you try to boost your status or please others by going overboard, you're sure to regret it.
Pisces (Feb. 19 - March 20)
You're surrounded by the warmth of family and loved ones at this Full Moon, Pisces. As long as you don't focus on your financial status or vague fears rattling around in your head -- which could lead you to overindulge and regret it -- you'll have a good time. A fresh start is on the horizon; for now, just relax and let yourself be pampered.