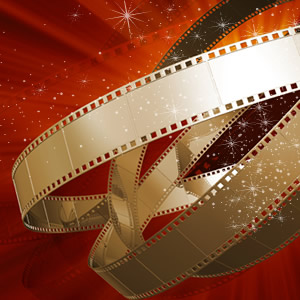 What the what?! TBS late night host George Lopez went on his show Wednesday and compared 60-year-old Dancing with the Stars contestant Kirstie Alley to a pig. But the laws of Karma would suggest he's the oinker, and Alley ain't having it.
"She did a nice job, her little hooves tapping away," Lopez remarked on his show. "Before the show she went to the market, and then she had roast beef and this is her going all the way home." Then he cut to the sound of a squealing pig.
Lopez sent out an apology for the remarks via Twitter on Thursday, saying "I misjudged the joke. No malice was intended and I apologize to Kirstie."
No malice? Really? In what world is comparing someone to a pig not mean-spirited? We've seen a lot of celebrity apologies issued via Twitter lately, and we continue to ask the eternal karmic question, does saying sorry make it ok?
In this case, Alley doesn't think so. She Tweeted back: "@georgelopez, I don't need or want ur apology… I want your kidney dude... on behalf of ur X and all the women uv insulted…give it back." She later added "I don't consider 'I misjudged the joke' an apology."
We have to agree a lackluster apology issued via Twitter seems shallow. Doesn't it just add more cosmic clutter to the world rather than truly clearing the air? Our DH Top-10 Karmic Laws also point out that Alley should try to refrain from continuing to duke it out over Twitter, too.
No, she doesn't have to accept Lopez's lackluster apology, as long as she can move on without holding on to anger. But engaging in Twitter abuse -- even if you're defending yourself -- is just not good digital Karma!
What do you think? Should Kirstie Alley accept George Lopez's apology, or is this another situation "sorry" just won't solve?
If you like what you see on dailyhoroscope.com, please consider following us on Facebook and Twitter.