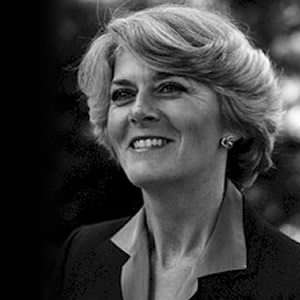 Geraldine Ferraro was a trailblazer to say the least. As we mourn the loss of her passing on March 26, 2011, we honor her life accomplishments with a look at her inspiring Astrology.
Drawing strength from a tragic and impoverished childhood, Ferarro was the first woman in her family to graduate from college, going on to make a well-known name for herself in both law and politics -- ultimately becoming the first woman in history to run for U.S. Vice President.
Earth, (no wind) and Fire
It's no surprise Ferraro embodied the drive of a warrior balanced with incredible practicality, considering the heavy influence of both Earth and Fire elements in her chart. With her Sun and three other key planets in earthy Virgo, Ferraro was able to approach life with two feet on the ground and an eye toward the future. Combine this with her Moon in publicity-loving Leo and her confident Aries Ascendant (both Fire signs), and you've got one passionate force to be reckoned with.
A shaky foundation creates a solid future
Chiron, the "Wounded Healer," is a celestial body that indicates emotional wounds we experience early in life. Ferraro was born with Chiron in her 3rd House of Close Environment and Siblings -- and not only did she lose two older brothers at very young ages, but she also lost her father when she was just eight years old. In fact, Ferraro also has the Sun opposite Saturn in her chart, which tends to indicate an absent father. After her father's death, Ferraro's mother struggled for years to raise a family in an impoverished state.
For many, this set of circumstances would lead to a victimized mindset and an unaccomplished life. But not for Geraldine Ferraro. She has action-planet Mars and expansive Jupiter closely conjunct in passionate Scorpio. Mars in Scorpio gave Ferraro intense determination when going after her goals, and with opportunistic Jupiter also in this part of her chart, something as outlandish as, say, a female running for Vice President of the United States, is just the kind of goal Ferraro would set her sights on.
Powering up the ladder
The Midheaven in one's chart represents that individual's highest goals. With undeniable talents in climbing the ladder of success, it's no surprise Ferraro's Midheaven is in business-driven Capricorn, and that this determined sign is also linked to Ferraro's 10th House of Career. From meek roots to a career in law, a seat in the House of Representatives and all the way to vice-presidential candidacy, there's no denying Ferraro not only aimed her sights high, but truly broke the mold.
Today we honor the ambitious Geraldine Ferraro, for proving that strength can come from unfortunate circumstances, for displaying her incredible power of energy and effort, and for breaking free from long-held stereotypes to pave the way for women of the future.
If you like what you see on dailyhoroscope.com, please consider following us on Facebook and Twitter.