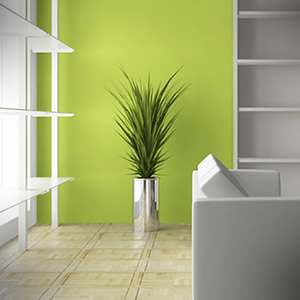 Straighten your desk before leaving work
At the end of each work day, clean your desk or any other work area that you use in your job. This lends closure to your day and prepares the way for a new beginning when you return. If you work with a lot of papers or documents, organize them in folders or neat piles, but be sure to leave a clear space in front of you or next to your computer... such an open space welcomes new information. It's an invitation to the universe to keep the flow coming toward you. If you don't allow open space on your desk, you can block new opportunities and the prosperity they are trying to bring to you.
Don't overlook your computer
Just because you -- and others -- can't see the clutter on your computer doesn't mean it isn't burdening you. Delete unwanted emails and purge anything that is no longer needed. If you must save certain emails to refer to later, move them from your general Inbox to separate folders that have been created for conscious storage. These folders can be arranged by theme or by the names of the people with whom you correspond. A cleared out Inbox invites new possibilities and new contacts -- a cluttered one may prevent them from finding you.
Carry a special wallet or envelope
Stay better organized when you are traveling or shopping by carrying a special wallet or envelope that you use to collect receipts, business cards that are shared with you and other bits of information you might gather as you move about the world. Go through the papers in this wallet or envelope on a regular basis and record or file any information you need to keep for any reason. Shred and discard any pieces of paper you don't need. Strive to keep this wallet or envelope clear and open, so you are not carrying the past around with you in the form of outdated receipts.
Surround yourself with blue
The color blue in Feng Shui supports an organized life, so try to have some blue around you when you work or pay bills, etc. Royal blue is especially good. Put blue accents on your desk, use blue sticky notes or find other ways to surround yourself with the color blue.
Put a babbling foutain in the north
North is the direction of new beginnings and of an organized professional life, so a bubbling fountain placed in the North of your office or living room can help activate your resolve to get -- and stay -- organized. Stand in the middle of the room and, using a small compass, determine which direction is north. Imagining that you are the center of a pie, draw make-believe lines to create a pie piece radiating out from you to either side of due north. Placing a fountain anywhere along the outer edge of that slice of pie will activate the north and help make staying organized easier for you.
Keep the center open
Keep the center of your living areas open so the energy can flow. Arrange your furniture so the middle of the room is not blocked. That way, the chi can come in and move about, energizing your thoughts and feelings and making it easier to live a happy, healthy -- and well-organized -- life!