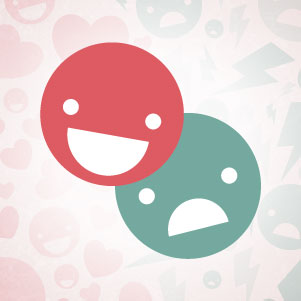 The latter half of the working week is the perfect time to bury the hatchet with colleagues and vow to put an end to needless competition -- but your own ambitions may make you nervous by the weekend; trust is scary.
Here is a general overview of this week's energy, valid for all. Then keep reading for the Hearts and Hates for YOUR sign this week!
♥ Sinking your teeth into ambitious projects
A stellium of planets in the industrious sign of Capricorn is sending out ambitious, hard-working, team-spirited vibes on Wednesday and Friday. You and your colleagues will be pinging with ideas in order to tackle major projects together.
☹ Biting off more than you can chew
Over the weekend, you may grow jittery when you finally realize just how much work you took on in a moment of zeal, leading to stress and arguments.
Your sign's Hearts & Hates Weekly Horoscope:
Aries Horoscope (March 21 - April 19)
♥ Hub of the wheel
You are the glue that is leading everyone around you to success; colleagues, investors, and friends all need your guidance in order to advance.
☹ Vertigo
You are climbing to the top of the ladder so fast that you may get a bit dizzy if you stop to look down. Rest assured that everyone else sees you as a fearless leader -- even if you are nothing but nerves and self-doubt on the inside.
Taurus Horoscope (April 20 - May 20)
♥ Get lifted
By opening your consciousness to new intellectual vistas and success stories, you will be motivated to go after your own professional goals on Wednesday and Friday.
☹ Who's the boss?
You are on fire at the office and can easily wheel-and-deal your way to success. Too bad your all-about-me lover is demanding your total attention. Keep your eyes on the prize, as your entrepreneurial momentum could dissipate by month's end.
Gemini Horoscope (May 21 - June 20)
♥ Benefits package
Negotiating for better perks on the spreadsheet at the office will increase your self-confidence and prowess beneath the sheets in your bedroom.
☹ Distracted by the outside world
You may have a load of chores and work to catch up with on Sunday -- but you just want to get outside and play. Move your desk away from the window and stay focused.
Cancer Horoscope (June 21 - July 22)
♥ Pure and simple
As the song goes, "If love's the truth then look no lies." A powerful romantic connection awaits you from Wednesday through Sunday. Tell your sweetie how much you care on Saturday, and then shut your mouth and just believe.
☹ Heart-burned
The demands of your egocentric, but incredibly sexy partner, could easily burn a hole in your bank account, as you throw money at them in order to keep them near.
Leo Horoscope (July 23 - Aug. 22)
♥ Cooperation beats perspiration
You will be able to work toward your goals much more effectively by teaming together with like-minded spirits instead of toiling on your own.
☹ Where is the love?
If you hang around at home doing work at the weekend, you may miss an unexpected opportunity to meet a kindred spirit while out and about. Shut down the laptop Friday evening and enjoy your free time -- romance may follow.
Virgo Horoscope (Aug. 23 - Sept. 22)
♥ Let love be your energy
New life will be breathed into your entire being through the powerful force of love. Spend time with your sweetie -- it will lift your spirits, as well as your ego.
☹ Unplugged weekend
Take time to de-stress this weekend. If you insist on taking work from the office home with you, you could end up losing your temper in emails and phone calls.
Libra Horoscope (Sept. 23 - Oct. 22)
♥ Calgon, take you away
Transform your home into a multi-day spa getaway from Wednesday to Sunday. In your free time, draw yourself a long bubble bath, don a facial mask, and pour a glass of champagne. Pamper yourself back to inner harmony.
☹ Here's a dollar, now leave me alone
You may use money as a way of placating a capricious and high-maintenance partner this weekend. While your tactic may bring you some temporary peace, it could drain your bank account for the long-term.
Scorpio Horoscope (Oct. 23 - Nov. 21)
♥ Friends of distinction
You will be able to smooth-talk your way up the social ladder on Friday. Your charm and eloquence will make you the center of any festive gathering.
☹ Care taker
Having to nurture and provide for a family member could stress you out this weekend, causing you to erupt in unnecessarily harsh bursts of anger.
Sagittarius Horoscope (Nov. 22 - Dec. 21)
♥ Talk it up
Your soft-as-silk negotiation skills will allow you to advance in your career, as well as fill up your coffers. Schedule important meetings concerning money on Friday.
☹ Faking it
The sunny smile you wear to the world on Sunday is actually masking a simmering cauldron of anger that is rapidly reaching its boiling point.
Capricorn Horoscope (Dec. 22 - Jan. 19)
♥ Power broker
The force of your own commanding presence is your most valuable currency this week. You will be able to exchange influence for valuable connections and ideas.
☹ Empty plate
All that upscale wining-and-dining you have to do to in order to win friends and influence people could leave you with a bare larder by Sunday.
Aquarius Horoscope (Jan. 20 - Feb. 18)
♥ Share bear
You have been stewing in your own psychological juices for a long while, but this week you will be able to get outside your head and open your inner world to those around you, letting you realize that you are not alone.
☹ Commander in chief
Your ambitions in terms of career are requiring you to cast off your laidback, sunny demeanor for a more aggressive, domineering stance, causing a schism between true personality and professional persona.
Pisces Horoscope (Feb. 19 - March 20)
♥ Rock the party
Your social connections are expanding out like a lotus. All these opportunities for good times can greatly energize your love relationship, or, if single, bring a soulmate your way.
☹ Top-shelf tumble
Your desire to live the highlife could cause your bank balance to crash to the ground. You're in a social mood, but it may be more prudent to buy a pitcher of beer rather than triple-distilled vodka in a Swarovski crystal flask.