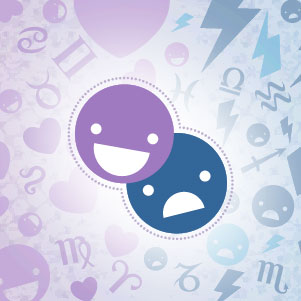 Even the heavens are starting to clear out and go on holiday, as there is very little astrological energy going on this week. Monday is a lazy day when Venus opposes Saturn, and no one is feeling up for work or concentration; people will be up for lively conversation, however, as chatty Mercury trines exciting Uranus the same day.
Tuesday's energy represents the thrill of the wild card, when an occultation of Mercury creates a loose Grand Trine with Saturn and Uranus in the fiery signs of Leo, Sagittarius, and Aries. An occultation is like an eclipse, but with a planet instead of the Sun. This occultation could offer spur-of-the-moment opportunities that may require us to blindly step outside our safe spaces in order to grasp exhilaration and grandeur. Mercury then moves into Virgo later on Tuesday; Virgo is the ruler of Mercury, and favors concentration, problem solving and detail-oriented work.
The only other major aspect this week is when the Sun and Mars join up on Wednesday, a powerful connection that brings courage and valor.
Here is a general overview of this week's energy, valid for all. Hearts and Hates for your sign follow below!
♥ Solar fire
After soaking in Water signs for the past month, the skies are heating up! The preponderance of Fire-sign energy is marking a return to enthusiasm, confidence, fun, and ambition.
☹ Window gazing
Daydreams and escapism trump hard work on Monday. It will be hard to focus, so schedule an extra-long lunch and try to step out early.
Your sign's Hearts & Hates Weekly Horoscope:
Aries Horoscope (March 21 - April 19)
♥ Breathless
A sexy new love opportunity could leave you momentarily knocked off your feet and unsure how to act. Let your emotions, not your head, lead your heart.
☹ Judge and jury
No matter how emotionally you plead your case on Monday, uptight, unforgiving people will only see your flaws. Save your words for Tuesday, when the vibes are much more in your favor.
Taurus Horoscope (April 20 - May 20)
♥ Inside sunshine
Even though the hot weather beckons, spend your free time at home sprucing up your domicile and enjoying lively times with family. It will do much to inspire and rejuvenate you.
☹ Coloring outside the lines on the balance sheet
You have set yourself a strict budget, but on Monday, you may not be able to help yourself from cheating by buying little indulgent luxuries.
Gemini Horoscope (May 21 - June 20)
♥ Breaking down the language barrier
Your communications skills are on fire, allowing you to have festive times out with eccentric friends, as well as break through to a cold-hearted, taciturn lover and regain a sense of connection.
☹ Blue Monday
You long for romance, but your lover is beholden to a 1950s-style partnership based on duties and traditional gender roles, leading to a sulky Monday.
Cancer Horoscope (June 21 - July 22)
♥ The secret
If you stop obsessing over money and start focusing primarily on creativity and hard work, new sources of revenue will spring up around you.
☹ Emotional eating
You have been doing very well on your diet, but a momentary drop in self-esteem could throw you off course on Monday.
Leo Horoscope (July 23 - Aug. 22)
♥ Lowered expectations, greater opportunities
It's time to stop allowing anxiety and pickiness to stand in your way of true love. Shut off your mind and allow your sexy charisma to act as a magnet for new romance.
☹ Sleeping with the enemy
A controlling lover may try to isolate you from your friends on Monday, leading to hurt feelings. Be inclusive.
Virgo Horoscope (Aug. 23 - Sept. 22)
♥ Decompression chamber
You will be able to turn off your constantly ticking, critical mind on Tuesday, giving you the respite needed to fully relax and get back in touch with your inner motivating force.
☹ Rather be working
The duties of home life and demands of family members could have you longing for escape by working late at the office on Monday.
Libra Horoscope (Sept. 23 - Oct. 22)
♥ Dance your cares away
Socializing with friends will be the perfect tonic for forgetting your cares and reconnecting with your lover through fun and laughs.
☹ Silence is not golden
You could hurt the feelings of those who care about you by remaining tightlipped and not sharing your personal thoughts. Try to be more open.
Scorpio Horoscope (Oct. 23 - Nov. 21)
♥ Work, don't think
Prevent yourself from being crippled by over planning when it comes to an ambitious career project. Just go for it and sort things out as you proceed.
☹ The siren song of credit
The Lorelei of debt will be sweetly singing to you to crash upon its rocks. No matter how enticing it would be to run up a credit card tab on Monday, resist.
Sagittarius Horoscope (Nov. 22 - Dec. 21)
♥ Get back out in the world
You have been locked up in your problems for far too long. It's time to get back out and fearlessly experience the adventure of the outside universe with joy and enthusiasm.
☹ Stop shutting out your sweetie
You feel like you have been carrying the world's problems on your shoulders for quite a while. While it is noble to want to shield your lover from your pains, they may also feel emotionally distanced. Reach out.
Capricorn Horoscope (Dec. 22 - Jan. 19)
♥ Setting down roots
This is the perfect week to sort out your finances and create an ambitious long-term plan for saving and mortgages.
☹ Emotionally and physically drained
Your psychological worries may make you bodily exhausted on Monday. Try to maintain a light schedule, sleep well, and don't overeat.
Aquarius Horoscope (Jan. 20 - Feb. 18)
♥ Share the love
This is one of the best weeks of the year for new love! If you are crushing on someone, stop worrying and dare to blurt it out on Tuesday. Wednesday is one of the best date nights of the year, for singles or those already in a relationship.
☹ Not one of us
Your social group may not approve of your romantic partner and passively aggressively let them know they are not welcome. Stand up for your lover and fight for their inclusion and respect.
Pisces Horoscope (Feb. 19 - March 20)
♥ Just do it!
That large build-up of chores and tasks will not seem so daunting this week. Instead of thinking what needs to get done, just jump in and clear through it.
☹ Monday morning quarterback
There is no escaping the duties and leadership that come with your career. As much as you would like to sleep in on Monday, you need to get up and call the shots.