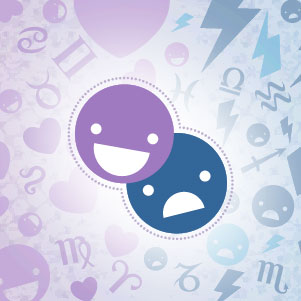 The week gets off to a sluggish start when dynamic Mars opposes stagnant Saturn on Monday, but after that it's full speed ahead, with a multitude of extremely benevolent astrological aspects.
A Lunar Grand Trine graces the Fire signs on Wednesday, drawing in Venus, Uranus, the Moon, and Saturn, offering a bounty of fun-filled, yet also meaningful, times. Mercury trines Pluto in the hard-working signs of Taurus and Capricorn on the same day, making it a shrewd moment to tackle business dealings and contracts.
In terms of love and creativity, Thursday smiles on the sensitive, when dreamy Venus trines stable Saturn, allowing artists to focus on execution, and couples to plan for the future. Another great day for work and career is Friday, due to the Lunar Grand Trine in the get-it-done Earth signs.
Get out and enjoy on Saturday! Venus conjuncts spontaneous Uranus, while the Sun trines good-natured Jupiter, making this a great day for romance and socializing. Finally, Mars enters Cancer on Sunday; the upcoming weeks will bring out our nurturing sides, allowing us to attend to the domestic and emotional needs of those we love.
Here is a general overview of this week's energy, valid for all. Hearts and Hates for your sign follow below!
♥ Positivity overload
Auspicious vibes abound in all sectors of the skies, so get out there and enjoy the unofficial beginning of summer by going after your dreams.
☹ Hard to get into gear
On Monday, your engine will be revved up but may choke when you hit the pedal, making it hard to advance quickly. By Wednesday, however, the universe speeds up, allowing you to go from 0-to-60 in seconds.
Your sign's Hearts & Hates Weekly Horoscope:
Aries Horoscope (March 21 - April 19)
♥ Lotus position
You can find inspiration in the most mundane sources that will fill you with a sense of awe, beauty, and limitless potential.
☹ Hard to be heard
You may feel like you are shouting your ideas at the top of your voice, but still no one is listening to your message.
Taurus Horoscope (April 20 - May 20)
♥ Business plan
Your mind is a wellspring of invention, and if you get out there, hustle, and work hard, your ideas could take shape and get funded.
☹ Budget restraints
You could feel like a genius Hollywood director who has plans for an epic blockbuster, but the studio heads are always saying no. Your spending plans just don't match up with the money available.
Gemini Horoscope (May 21 - June 20)
♥ Change partners
If you work up the courage to tell a crush how you truly feel on Wednesday, you could be swept away into amorous bliss by Saturday, one of your best date nights of the year.
☹ Too sexy for your love
Your magnetism and charisma are on fire, but your cold, frigid romantic partner is nothing but aloof. You have until early October to find someone as dynamic as you are.
Cancer Horoscope (June 21 - July 22)
♥ Mother of invention
You will be the go-to person on the team for visionary ideas and solutions that can take projects forward. Spend time with family or relaxing at home this weekend, in order to recharge.
☹ Lots of energy, but lots more chores
You are bursting with vitality on the inside, but your elan could soon be depleted by the huge pile-up of duties you face.
Leo Horoscope (July 23 - Aug. 22)
♥ Looking for love
If you check out all the wrong places, you could actually find the perfect romantic match. Breaking free from routine haunts will allow you to meet someone totally unique and utterly fascinating.
☹ Lonely in the crowd
You have loads of social invitations and possibilities to increase your friendship network, but are not having as much success in finding the one who sets your heart racing.
Virgo Horoscope (Aug. 23 - Sept. 22)
♥ Keep cozy and warm
Your intimacy sector promises cuddles, closeness, and excitement, so spend these early summer nights at home, sizzling with your sweetie. Once Mars enters your socializing zone on Sunday, you will be up for getting out and meeting new people during the upcoming six weeks.
☹ Ambition break out
You can achieve a lot of success this week, but you need to get out of the house and go for it. Resist the urge to hide away from the spotlight.
Libra Horoscope (Sept. 23 - Oct. 22)
♥ Romantic runaway
Your lover will be up for anything on Saturday. If you take a spontaneous trip – no detailed planning in advance – you can have a carefree day filled with adventure and excitement.
☹ The path less travelled
Going your own way often means going it alone. No one may be able to relate to your current experiences, making it hard to share your stories.
Scorpio Horoscope (Oct. 23 - Nov. 21)
♥ Passion power
If you need to take your focus off your worries and lift your spirits, the best remedy is to spend the weekend in your sweetie's embrace.
☹ Master card
You may develop an S&M relationship with your credit card, if you fall into the temptation of going on a spending spree and taking on a painful amount of debt.
Sagittarius Horoscope (Nov. 22 - Dec. 21)
♥ Three's company
You have felt like you are shouldering the world's problems, but there is no need to go it alone. This week offers many opportunities to spend uplifting time with friends, lovers, and children, so make sure to schedule time away from your duties.
☹ Domineering partner
Your partner could feel like running the show this week, by piling on demands and erupting in anger if you don't jump when they say so.
Capricorn Horoscope (Dec. 22 - Jan. 19)
♥ Power broker
If you put in extra hours working from home this weekend, you can make a strong professional impression and still easily spend time with your family.
☹ Worn out
You have a lot of tasks to do, and while your desire to work is strong, you may be psychologically exhausted, and not be able to muster up the inner energy to tackle your chores.
Aquarius Horoscope (Jan. 20 - Feb. 18)
♥ Blurt it out
If you fancy a friend, let them know -- it could morph into something more. Long-distance relationships are especially auspicious now, in terms of finding true love.
☹ Nosy Parkers
Friends may be extremely judgmental of your new love life, but a more optimistic and passionate partner could be yours for the taking if you break free from what's safe and take a chance on someone cheery and new.
Pisces Horoscope (Feb. 19 - March 20)
♥ Job seeker
If you search for career-track employment opportunities, you could receive an offer that boosts your reputation, as well as financial your coffers.
☹ No downtime
You desire nothing more than to collapse on the couch and watch a movie, but uninspired work responsibilities abound, and you must fulfill them.