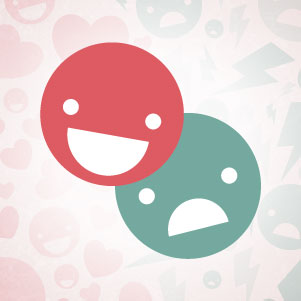 After a few really intense weeks, the energy finally shifts to something more constructive and satisfying. Angry Mars has been working overtime recently, and luckily, the week starts off with soothing Venus sending out calming vibes to this red planet.
On Tuesday, a Grand Lunar Trine between the Moon, Pluto, and Mercury Retrograde in the Earth signs helps us get back into the groove of work and productivity, which gets a bonus call back when Mercury trines Pluto a second time on Friday. On Thursday, Mercury turns direct, allowing recent mix-ups and misunderstandings to recede into the past. Finally, Venus, the planet of love, moves into sexy Scorpio on Friday, just in time to heat up the increasingly chilly, long nights.
The only disharmonious energy is a slightly moody Lunar Grand Cross in the Mutable signs on Wednesday and Thursday. People could be fed up with control freaks or authority figures, but uncertain how to make positive change.
Here is a general overview of this week's energy, valid for all. Hearts and Hates for your sign follow below!
♥ The adults are back in charge
After a few weeks of totally insane, off-the-handle, emotion-driven energy, a sense of logic and fair-play returns.
☹ Lost the key to the handcuffs
People may feel hemmed in and unable to escape restrictive situations on Wednesday and Thursday. This energy dissipates by Friday, when a can-do attitude returns.
Your sign's Hearts & Hates Weekly Horoscope:
Aries Horoscope (March 21 - April 19)
♥ Nose to the grindstone, head in the stars
Working hard and staying focused will allow you to shoot to the top of the ladder this week. Tuesday is an excellent day to negotiate salary and contracts.
☹ Chained to the desk, mouth unleashed
All the hard work you are doing could make you feel cut off from life's great pageant, causing you to verbally lash out at colleagues midweek.
Taurus Horoscope (April 20 - May 20)
♥ Reeling in the one who got away
If you have grown distant from your lover, or have an ex that you long for, this is a good week to reach out and repair.
☹ Fair-weather friends
Frenemies may try to undermine your self-esteem to block you from growing close to your romantic partner. Keep them out of the loop.
Gemini Horoscope (May 21 - June 20)
♥ Barn raising
A lot of suspicion has been swirling around the homestead in recent weeks. Once Mercury turns direct in your domestic zone on Thursday and trines Pluto in your shared resources sector, you will be able to work together as a team for the common good of the collective kinship.
☹ Your needs last
Everyone is demanding your attention: at home, in love, and at work. This could leave you feeling moody and neglected midweek.
Cancer Horoscope (June 21 - July 22)
♥ Uncrossing the wires
Schedule a long heart-to-heart with your true love this week. You will be able to untangle all the issues that have been tearing you apart.
☹ Turn down the air conditioning
While you will be able to find the right words to connect with your sweetie, the same can't be said at the office, where you continue to face judgment and being frozen out.
Leo Horoscope (July 23 - Aug. 22)
♥ Work flow
You have been working extremely hard, but there may have been delays to payment. Money starts pouring in at the end of the working week.
☹ Without a little help from your friends
Your intense focus on work and finances could make your friends feel forgotten and taken for granted midweek.
Virgo Horoscope (Aug. 23 - Sept. 22)
♥ One way or another
If at first you don't succeed in wooing a lover to your side, try and try again. Repeated attempts at courtship may finally lead to a true connection by Friday.
☹ Keep it in the family
You could hurt your professional reputation if you insist on airing your relationship and family drama around the company water cooler this week.
Libra Horoscope (Sept. 23 - Oct. 22)
♥ Take a time out
You are mentally exhausted. If you check out of the social swirl to relax at home, you will be ready to bounce back by Saturday.
☹ Lacking inspiration
Confusion at the workplace could leave you feeling particularly unmotivated and alienated midweek.
Scorpio Horoscope (Oct. 23 - Nov. 21)
♥ Super glue
You are the leader whose powerful words hold everyone together in your social and love lives.
☹ Money is the weakest link
While you have encouragement and support to spare, the same is not true for money. You may not have the financial means to splash out on socializing and courtship.
Sagittarius Horoscope (Nov. 22 - Dec. 21)
♥ Cozy up to power
If you make a case for why you are beneficial to the company on Friday, you could see your position and bank balance rise.
☹ Pouty partner
You are so caught up in your own problems that your romantic partner could act out in an emotional pity party in order to get your attention midweek.
Capricorn Horoscope (Dec. 22 - Jan. 19)
♥ Knowledge is power
Widening your horizons through study or travel will boost your confidence and bolster your sense of personal clout.
☹ Nobody knows the real you
Self-imposed isolation will drain you of your physical energy. It is necessary to take part in the flow of the outer world in order to absorb its exuberant vitality.
Aquarius Horoscope (Jan. 20 - Feb. 18)
♥ Family support
You don't need to go it alone. Share your inner demons and financial anxieties with your family. Even if they cannot give you money, they will be able to provide emotional comfort.
☹ Who are you trying to impress
Your lover may feel irked because you are working overtime to please your social network instead of them.
Pisces Horoscope (Feb. 19 - March 20)
♥ Declare your crush
You may have your eye on a certain someone from your extended social network, but have been too shy to say anything. Tuesday and Friday are excellent days to let them know how you feel.
☹ Exasperated kinsfolk
Your ever-changing views on work, love, and life direction could be causing your family worry and frustration midweek.