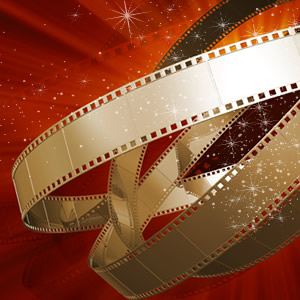 The music world is saddened today with the loss of one of hip hop's most beloved collaborators. Nathaniel Dwayne Hale, aka Nate Dogg, passed away at the young age of 41. The cause is unknown at this point, although he suffered two strokes in '97-'98, one of which left him partly paralyzed.
If you don't know who Nate Dogg is, you may remember a hugely popular rap track circa 1994 called "Regulate" which he produced with rapper Warren G. His vocals displayed a type of melodic singing, primarily in the chorus, that began a new wave of hip hop still relevant today -- heavy rap verses featuring choruses taken over by a singer. He contributed to more than 40 hit singles in the span of his 17-year music career.
In looking at his Astrology chart, it's easy to see why Nate Dogg hit it big early on in his career, which quickly formed during his tumultuous stint as a twentysomething gang member in Long Beach, California. His Sun was in bold Leo, ruled by the Sun and one of the most outgoing signs. Lions natually love to be recognized and appreciated for their unique contributions, which perfectly explains Nate's role as a collaborator for some of the most popular rap artists of the '90s -- and how he was able to create his own niche within songs that were not primarily "his."
With his communication planet Mercury sextile cohesive Venus, there's even more astrological fuel that fired his innate abilitiy to bring a better sense of collaboration to the music world over the last two decades. Mercury sextile Venus inspires the ability to please and harmonize well with others, and even a talent for assuaging strain in the relationship of two other people. His personal charm was a great benefit in working with fellow artists on a one-on-one level, which was noticeable in many of his team efforts. On a similar note, his active Mars sextile expansive Jupiter alignment helped motivate and encourage others to give their very best; recently, Nate Dogg had formed a gospel choir called "Innate Praise."
Were you a fan of Nate Dogg and his karmic contributions to the music world?
If you like what you see on dailyhoroscope.com, please consider following us on Facebook and Twitter.