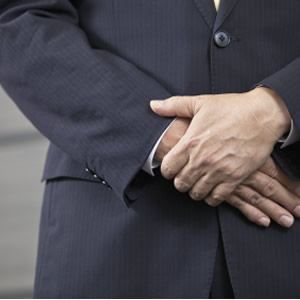 While there's no "right" way to handle a natural disaster, the Earthquake in Japan has pointed out the vast differences in how cultures handle themselves and their country during times of distress. Journalists and bloggers are quickly noticing how "cool and calm" the Japanese are acting despite the seemingly neverending catastrophes that continue to strike.
There's an eery quiet lingering over top the piles of destruction -- there is no violence, no angry mobs, no looting. Studies have been conducted showing how the Japanese are known for being a culture that seems to "save face" -- not wanting to look bad, and not wanting to make anyone else look bad. Even during a natural disaster such as this, the raw anxiety and emotions that, let's say, Americans would have no problem in displaying, the Japanese are much more quick to hide. The Japanese Prime Minister Naoto Kan has encouraged the population to remain calm at the prospect of radiation leaks, and it seems like the country is taking heed.
Japan's pride is palpable. It's admirable. It brings up all sorts of questions, doubts and mindless wanderings. If Hurricane Katrina happened in Japan, would it have been handled differently? Does the temperament of a people determine the downfall and subsequent restructuring of a civilization after such major crisis?
It also stirs up the much-explored topic -- the growing rate of depression in Japan due to cultural acceptances, decreased jobs and lack of resources for mental help. While Japan endurs the painful aftermath of the Earthquake and Tsunami, one can only hope that the culture's ability to remain so stoic and dignified in the face of tragedy will allow themselves to mourne and grieve along with the rest of the world.
If you like what you see on dailyhoroscope.com, please consider following us on Facebook and Twitter.