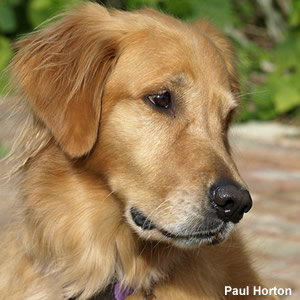 Politics goes after puppies in Iran this week, as a group of 39 Iranian lawmakers introduce a bill that's out to get man's best friend and Iranian pet parents. Is this bad Karma?
According to TIME Magazine and other news reports, lawmakers in Tehran want to criminalize dog ownership because dogs are "unclean," they spread disease and they pose a cultural problem as they represent a "blind imitation of the vulgar culture of the West."
If the bill passes, Iranian dog owners would be punished by up to $500 in fines and confiscation of the pup.
As drastic as this may sound, the controversy over dog ownership in Iran is not an entirely new issue. Iran's clerics have long believed that keeping dogs as pets goes against Iranian values, and many dogs have been seized from citizens over the years.
In fact, because Islamic custom considers dogs "unclean," dog ownership has remained low enough in Iran through the years that the issue hasn't been front and center. It's only now that Iranian lawmakers are seriously cracking down as the popularity of owning lap dogs among Iran's young, urban population grows. This segment of Iran's population seems to have caught on to something many others believe, which is that dogs are simply wonderful companions.
What do you think? Is it bad Karma to ban man's best friend?
If you like what you see on dailyhoroscope.com, please consider following us on Facebook and Twitter.