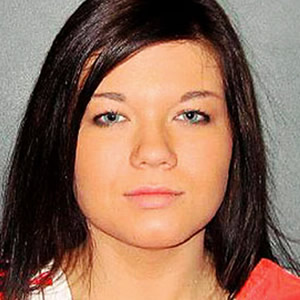 As your Karma watchdogs, we Daily Defenders keep a close eye on the headlines every week to see what karmic ups and downs are in the news. From Sharon Stone calling out Michael Douglas' good Karma to a mother driving drunk with her 9-year-old daughter as a passenger, this week was a doozy. Here are the week's most notable Karmic triumphs and trip-ups:
Triumphs
Latanya Evans' Daughter
This courageous 9-year-old took things into her own hands when she passed a note to a bank teller saying that her mother was too drunk to drive. Upon leaving the bank, the child refused to get in the car ... and she was abandoned in the parking lot by her own mother! Mother Latanya got busted a few blocks away, again (see below), but we give huge props to this brave child, whose primary concern was the safety of herself and others on the road. Read more »
Sharon Stone
Stone spoke out this week regarding the health of her Basic Instinct costar Michael Douglas, attributing his increasingly healthier state to ... Karma! "He's always had his mind in all of the right places," Stone says, "and he's always done the right things in the world." And it goes without saying, Douglas gets a seal of approval in our book, too. Read more »
George Harrison
Happy would-be 68th birthday, George! This former Beatle gets a big karmic thumbs up from us this week thanks to his lifelong dedication to Karma, compassion and consciousness of what lies within.
Trip-ups
'Teen Mom' Amber Portwood
You've heard of her from MTV's popular show Teen Mom, but you probably know her most for her highly publicized arrest for domestic abuse, in which she was the instigator -- and some instances were even caught on tape. Noticing her star is quickly fading, this young mother snapped nude photos of herself, which were leaked online this week ... perhaps in an attempt to maintain her "celebrity" status? Priorities, Amber! Read more »
Moammar Gadhafi
Gadhafi's forces marched into hospitals this week, shooting and killing the recovering wounded -- and that's just the latest in a string of horrendous violence brought on by Gadhafi in response to the Libyan public's cries for reform. Coming on the heels of the mostly peaceful revolution in Egypt, Gadhafi and his forces are a stark contrast focused on nothing but anger, violence and power, lacking any and all concern for humanity. Read more »
Charlie Sheen
Prostitutes, addiction, drunken rage and ridicule aren't the only things landing Sheen on our Trip-ups list. This week Sheen's latest radio rant lead CBS to pull the plug on TV's most popular comedy Two and a Half Men, putting dozens of cast and crew out of work. Unfortunately, this 2-million-dollars-per-episode actor isn't even batting an eye at the misfortune he's caused others. Read more »
Latanya Evans
While her daughter makes our Triumphs list, mother Latanya Evans wraps up this week's Trip-up list after driving drunk with a suspended license, putting not only her 9-year-old passenger at risk, but also endangering countless others on the road. And get this -- it wasn't the first time! 49-year-old Evans has had her license suspended five times previously, two of those coming from other drunk driving incidents. Read more »
If you like what you see on dailyhoroscope.com, please consider following us on Facebook and Twitter.