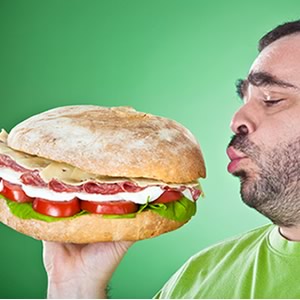 From untimely deaths to "food terrorism" to Justin Bieber's good deeds, we're capping off the week with a dose of karmic headlines.
The triumphs
Justin Bieber
For his 17th birthday, this teen pop megastar set up a clean water fund and challenged his fans to donate money to help those in developing nations. Setting a goal of $17,000, tweens nationwide have already shattered the goal, with a current total of over $46,000! Now that's using your power for good. Thumbs up, Bieber! Track the latest numbers here »
Barack Obama
The arts have long been on the chopping block at public schools nationwide. But this week, President Barack Obama emphasized the importance of these programs by awarding 20 influential artists, writers and other scholars with prestigious National Medals, honoring their ability to "touch our hearts and open our minds." Read more »
The trip-ups
The Heart Attack Grill
Restaurant spokesman Blair River died this week at just 29, weighing 575 pounds -- well over the 350 pound minimum a customer must be to get free food from the restaurant. In a country where nearly 34% of adults are obese, and you know your food is horribly unhealthy (proven by a sign outside the restaurant that reads "Caution: This establishment is bad for your health"), we just can't find the logic in rewarding these dangerous habits. Read more »
Nickolas Galiatsatos
This Pennsylvania pizza shop owner is accused of "food terrorism" this week after purposely infesting other local pizza shops with live mice! His pizzeria was reportedly not doing well, so Galiatsatos turned to the rodent world to help him weed out the competition. Of course, he is now facing criminal charges. Read more »
Charlie Sheen
After racking up a record 1 million Twitter followers in just 25 hours, it's obvious we're all waiting to read his latest delusional rant. But while Sheen may think he's "winning," his constant stream of self-serving tweets are distracting thousands from actual world news. Time to curb the cosmic clutter, Charlie.
If you like what you see on dailyhoroscope.com, please consider following us on Facebook and Twitter.