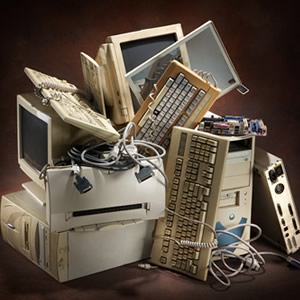 As political unrest intensifies in Libya, the country's Internet has now been shut down completely -- a move likely aimed at thwarting organized social media efforts to oust delusional Gemini leader Muammar Gadhafi.
A similar social media mobilization in Egypt led to President Hosni Mubarak stepping down last month, as well as topping leadership in Tunisia before that, but we gotta wonder… will cutting off the Internet really stop the unrest?
Probably not, but it may succeed in delaying Gadhafi's fall. Our Master Astrologer Jeff Jawer says the current astrological transits also back up the theme of delays, though the final outcome still looks to be dramatic change coming later in the month.
Jawer says Friday's New Moon in Pisces will continue to push toward an ideal (the ideal for Libya being to oust Gadaffi and reclaim the Internet, among other rights), but the dreamy quality of Pisces indicates further delays on top of the latest political drama. "The sheer firepower unleashed on the Libyan rebels looks like it's slowing down the likelihood for immediate change there," Jawer said.
Two key dates to watch are March 11, when revolutionary Uranus will enter pioneering Aries, and March 20, when the Sun will enter Aries on the first day of spring. "The following day the Sun conjuncts revolutionary Uranus, which is likely to initiate a period of even more dramatic change," Jawer said.
We'll stay tuned to the situation in the Middle East as it unfolds and keep you up to date. But in the meantime, we want to know...
What would you do if your country made a bad Karma move like shuttintg down the Internet?
If you like what you see on dailyhoroscope.com, please consider following us on Facebook and Twitter