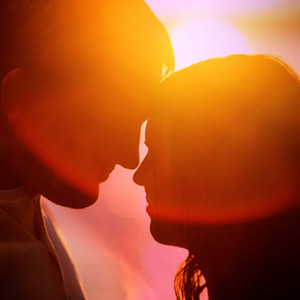 Will you meet someone special soon? Will you get married? Will your love last? These are the kind of questions many of us would like to know, and with help from a love psychic you can actually find out!
Many people go to psychics looking for answers, and the No. 1 topic of all is love. In fact, according to the American Federation of Certified Psychics and Mediums, 85 percent of women who consult psychics ask questions related to relationships and sentimental matters.
Why is it so important to know your romantic future?
At best, it's because it's fun and exciting to hear all the wonderful things coming your way -- boyfriends, engagements, weddings, romantic vacations, babies, etc. Knowing when and what to expect can help you plan and prepare for life's major romantic milestones.
On the flip side, love, dating and relationships can also cause many people anxiety. We worry about being single forever, about cheating partners or breaking up. And the anxiety around these things is even greater if you've already been through similar experiences in the past.
Good news! A love psychic can cut through your anxiety around matters of the heart and prepare you to deal with anything that might happen in your love life. Chatting with a love psychic can even help prevent your worst fears from coming true! How?
If you know what to expect, you can modify your own behavior in a way that will put you on the path to happily ever after!
If you're looking for love answers, it's important to ask the right questions. You want to avoid questions that will get "yes" or "no" answers, and instead ask questions about "when" something specific will happen. You can also say "show me" what or when something will happen so your answer will be more revealing.
Here are a few popular questions you can ask your love psychic to get the best results:
Show me the outcome of my relationship with...
Show me when I will achieve happiness in love
Show me the best path to pursue with...
What can I do to improve my relationship with...
What will happen if I end/continue my relationship with...